A couple of hours ago Intel CEO, Brian Krzanich, made his opening address at the Intel Developer Forum (IDF) in San Francisco. The theme running though the address was how computing is becoming more diverse, widespread and personal. Of course Intel wants to be a part of this trend it has identified and has been steering towards over recent years. What this meant to the keynote was a strong emphasis on technology including RealSense imaging and its applications, IoT hardware and software, and wearable technology products.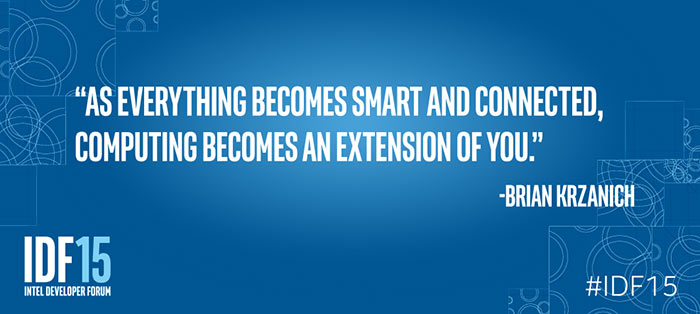 "Computers are on our desks, in our bags, in our clothes, in our homes and on our bodies. They are not only growing smarter and more connected, but gaining senses and becoming an extension of ourselves," said Krzanich on the IDF stage.
We have heard about Intel RealSense cameras being used in products before; it was a highlight of MWC early this year. Since then we have seen it in products from Dell, Lenovo and also as the freestanding Creative RealSense 3D F200 camera. Now Intel wants to push RealSense adoption further and will help push the hardware and offer software support beyond Windows and Android to embrace Mac OS X, ROS, Linux, Scratch, Unity, XSplit, OBS, Structure SDK, OSVR, Unreal Engine 4 and Google's Project Tango. In addition to diverse platform support new products based upon RealSense functionality from the likes of Razer, XSpilt and Savioke were announced.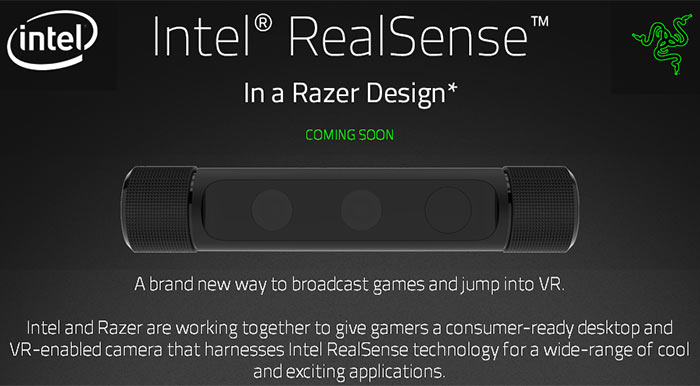 Intel's RealSense camera has resulted in closer ties to Google. Intel is making an Android RealSense Smartphone developer kit featuring Google's Project Tango. It foresees this kit enabling "new experiences, including indoor navigation and area learning, virtual reality, 3-D scanning, and more". It is scheduled to be made available to developers by the end of 2015.
RealSense is just one part of Intel's 'sensification' strategy to make our devices smarter and more personal. While the camera obviously addresses the sense of sight/vision, Intel has also developed audio sensory tech which facilitates tech such as 'wake-on-voice', waking up your PC by saying a keyphrase.
Moving on to wearables, Intel and Fossil announced a partnership a year ago and today previewed the first fruits of their labour: three new products including an Android Wear watch. The products are expected to arrive in Q4 this year.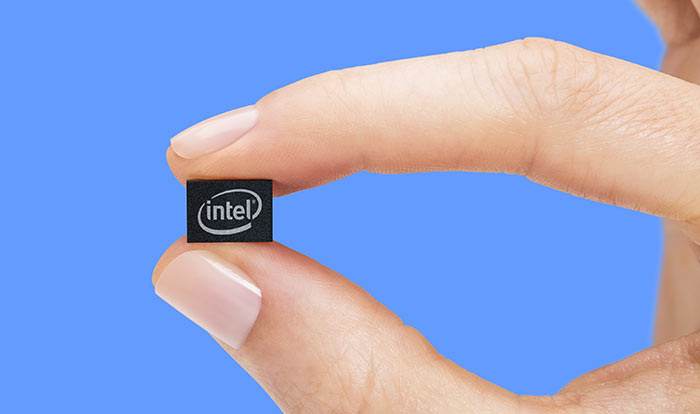 For IoT Intel has, again, both hardware and software to help move the industry forward. Key IoT products include the Intel Curie module (PDF), powered by the Intel Quark SE SoC for extreme power efficiency, said to be "ideal for 'always-on' applications such as health and wellness, social notifications, and sports activities." As the IoT requires networks, network security is a must and Intel has worked with Atmel and Microchip to provide Intel Enhanced Privacy ID (PDF) (EPID) Technology as a Common Security Foundation for IoT Platforms.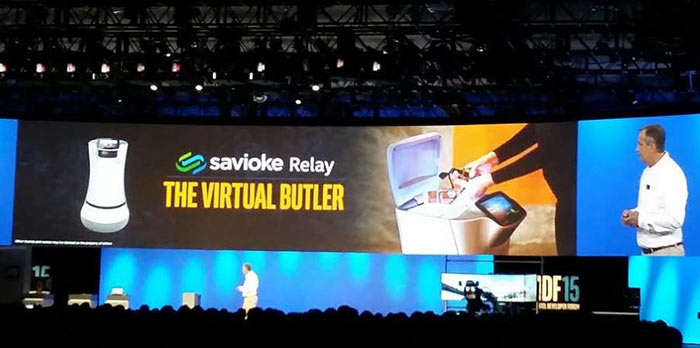 Lastly, a surprising addition to the presentation was the announcement of a new reality TV competition show which will feature US-based tech gadget makers, hopefully making extensive use of Intel maker and IoT products. The show, produced by Mark Burnett of 'Survivor' fame, will be called 'America's Greatest Makers'. It will be shown across many networks including Turner Broadcasting channels. The kinds of ideas that Intel must hope are promoted by the TV show are crowd pleasers like the 'virtual butler', pictured above, and its own live demo of an Intel Curie based BMX Sensor, embedded below.
Live demo of the BMX Sensor developed by Intel! #IDF15 pic.twitter.com/1jt7Gz41RQ

— Intel Software (@IntelSoftware) August 18, 2015