Taiwanese chip foundry TSMC has announced that it has produced its first fully functional ARM-based networking processor with 16nm FinFET technology. The new chip was made in collaboration with HiSilicon Technologies. The delivery of these first 16nm FinFET chips is an important milestone in TSMC's goal to meet consumer demand for faster, miniaturised, energy-efficient devices.

TSMC's first 16nm FinFET chip is a 32-core ARM Cortex-A57 networking processor design by HiSilicon Technologies, that runs at up to 2.6GHz. It's said to be a simpler chip design than an SoC or GPU, something many mobile and PC tech enthusiasts are looking to be made on this kind of process. However the company must have seen this ARM v8 chip as a good proving ground for its first production runs.
The TSMC press release announcing the production says that the new process "promises impressive speed and power improvements as well as leakage reduction". In practice we are told that the new networking processor that has been produced "operates more than 40% faster at the same total power, or reduces total power over 60% at the same speed," compared to a similar processor made on TSMC's 28HPM process.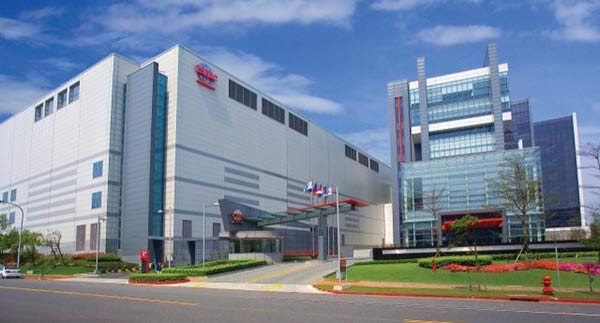 "Our FinFET R&D goes back over a decade and we are pleased to see the tremendous efforts resulted in this achievement," said TSMC President and Co-CEO, Dr. Mark Liu. "We are confident in our abilities to maximize the technology's capabilities and bring results that match our long track record of foundry leadership in advanced technology nodes."
The new production node paves the way for other TSMC customers to tape-out, pilot and sample their own 16nm FinFET designs. Volume production should start in Q1 next year. Meanwhile Samsung and Globalfoundries are looking to deliver their first 14nm FinFET products during H1 next year.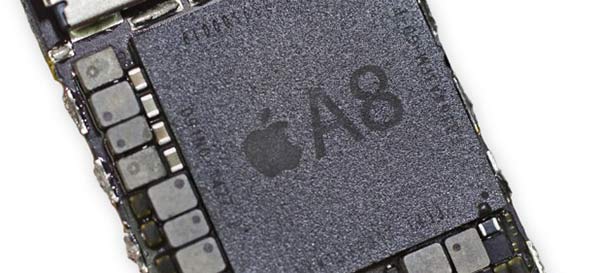 In related news the Apple A8 SoC, as found in the iPhone 6 and 6 Plus (and pictured above), has been 'reverse engineered'. ExtremeTech reports that the Apple chip is made by TSMC on a 20nm process and only offers "moderate" benefits over previous 28nm parts.