In an interview with IT industry journal CRN, AMD's Mark Papermaster has spoken of his firm's advances in 7nm process adoption. The AMD Chief Technical Officer (CTO) claimed that, though 7nm has been a big challenge it decided to go all-in, and thanks to its partners is now able to bring ahead the launch date for the technology.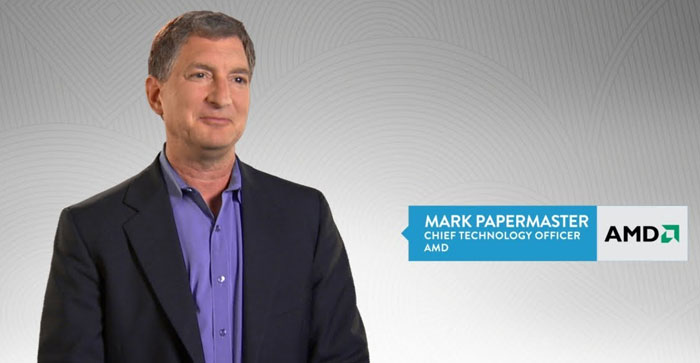 "We knew 7nm would be a big challenge, so we made the bet, we shifted our resources onto the new node," Papermaster said in an exclusive interview with CRN. "We didn't just dip our toe in the water. We went all in."
AMD had originally planned to release the first 7nm Vega GPU in 2019 but, thanks to "immense focus" has been able to move the date forward to later this year. Thus we will see the next-generation Radeon Vega Instinct GPU, demonstrated at Computex with 32GB HBM2, launched before the year is out.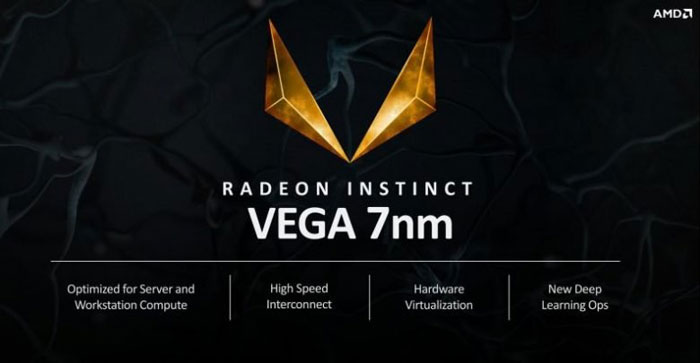 AMD will also transition its CPUs to 7nm in the not-too-distant future. Papermaster said that the first 7nm EPYC server CPU will be released next year, followed by 7nm Ryzen desktop PC processors in the wake of the server products. Significantly, the AMD CTO claimed that the advance to 7nm processors will provide "double the performance per watt of energy expended in a previous node."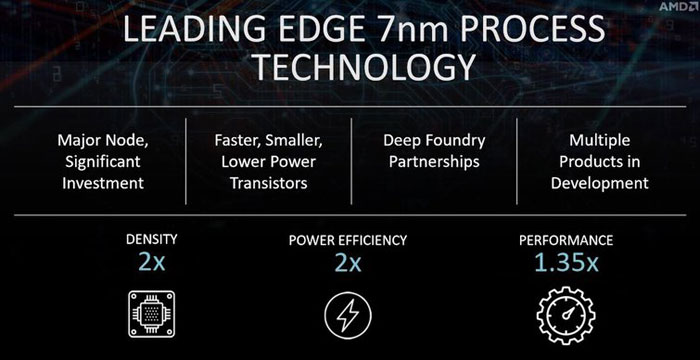 The progress from AMD sounds quite different in tone to the news we have heard from Intel, regarding process advancements lately. AMD with its design team, foundry partners, and electronic design automation partners has managed perform "much stronger than we originally anticipated," Papermaster told CRN, allowing AMD to bring plans forward. Papermaster explained that the original AMD roadmap was already strong but that the delays from a competitor (Intel) simply strengthened AMD's position.
Intel has released some 10nm parts for a limited range of laptops and NUCs but has signalled that volume production is still some way away. In its most recent investor conference call, a month ago, Intel indicated that it was having difficulties transitioning from its 14nm process. Thus it will keep tweaking the 14nm process and chip architectures to maintain 'system leadership' until 'Holiday 2019'.