We have seen a significant amount of pre-launch coverage of Qualcomm-powered Always Connected PCs, also known as Snapdragon PCs, and previously known as Cellular PCs. This initiative has been public knowledge for well over a year. Now Intel has shown its cards with which it hopes to fend off any usurper such as Qualcomm.
In an official News Byte yesterday Intel announced that it is collaborating with Dell, HP, Lenovo and Microsoft to bring 5G connectivity to Windows PCs. Intel expects the first high-performing 5G-connected PCs, using the Intel XMM 8000 series 5G modem, to be on sale in the second half of 2019.
As usual with many of these 5G announcements, Intel paints a picture of a super-fast-data nirvana - "imagine immersing in untethered VR from anywhere in the world, or downloading a 250 megabyte file in seconds from a parking lot". It will herald very fast data communications but also deliver new experiences, asserts Intel.
We don't have much more info about Intel's 5G PCs as yet. One important question will be if they can match or beat Qualcomm's boast of (4G) machines coming with a battery life of 30 hours or more. However, they are very likely to be faster at running traditional Windows programs. Qualcomm is already lining up the Snapdragon 845 (still 4G) for a big boost in performance compared to the yet-to-ship Snapdragon PCs.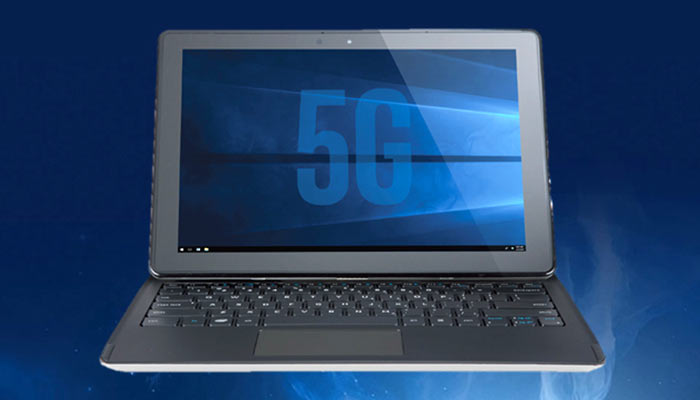 More information about the 5G PCs will be shared by Intel (and perhaps by its partners) at MWC next week. In particular Intel will share a sneak peak at a concept 5G-connected PC – a detachable 2 in 1 – connected by an early 5G modem and powered by an 8th Generation Intel Core i5 processor.