Regular HEXUS readers will be well aware of AMD's confirmed timetable for the launch of its highly anticipated RX Vega GPU products. The launch is officially confirmed for May or June (Q2 2017). Some time towards the end of May might be a good choice, just ahead of Computex Taipei perhaps?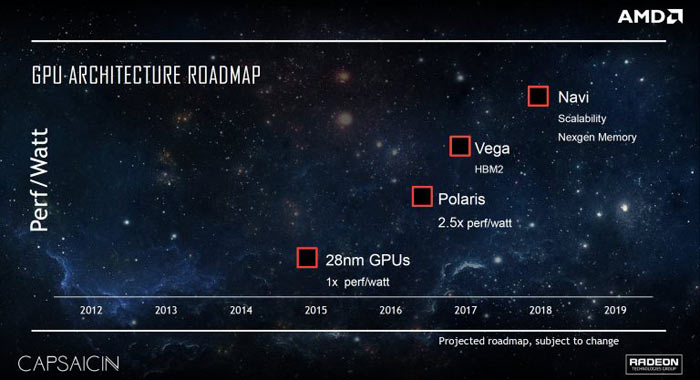 "Sources close to AMD," told WCCFTech that AMD will be finally disclosing more information about not just Vega, but Navi and Zen+ too. The sources say that the event won't be a product launch event but with Vega expected in such a short timescale a date must finally be named and perhaps some technology previews and demonstrations will be available.
Long term roadmap
Last week in the wake of AMD's financial results its share price plummeted, so outlining its mid- and longer-term plans seems to be a good idea, to steady the boat. Thus the 16th May event will concentrate on the sharing of CPU & graphics roadmaps for 2017 and beyond, says WCCFTech.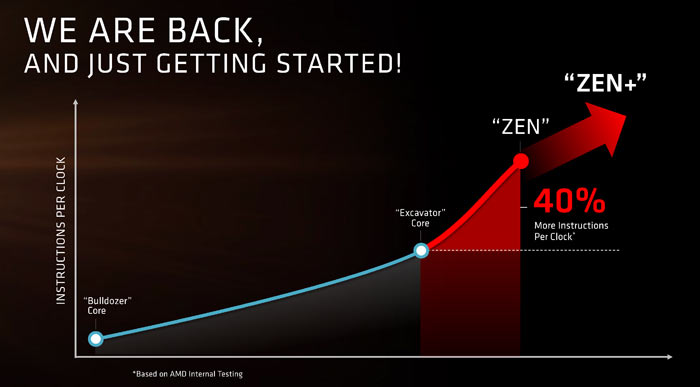 AMD's CTO Mark Papermaster, RTG Chief Architect Raja Koduri, and Computing & Graphics head Jim Anderson will all join CEO Lisa Su on stage at the company's headquarters in Sunnyvale on the day. Vega and Navi GPUs, and Zen+ CPUs will be the main subjects of discussion. I'll repeat - this isn't claimed to be the Vega GPU products launch event.