It's only been a few days since we witnessed the launch of the Microsoft Surface Laptop. This sleek and desirable laptop was launched at the #MicrosoftEDU Event which was all about software and hardware for education. As well as the aforementioned $999 laptop, Microsoft announced several much more affordable (from $189) partner laptop designs for students, and of course Windows 10 S - the Windows Store app locked down version of the OS previously codenamed Windows 10 Cloud.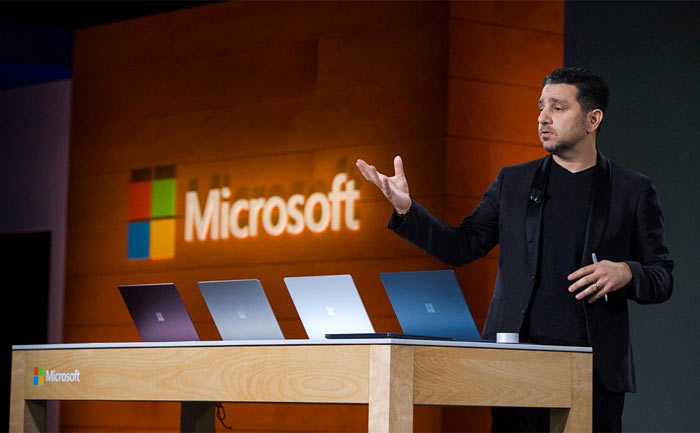 A new event has been lined up by Microsoft and it will take place in Shanghai, China on 23rd May. Microsoft's VP of devices, Panos Panay, Tweeted notice of the event, hashtagged it #Surface, and confirmed his presence.
The dedicated #MicrosoftEvent page for Shanghai and the Tweet from Panay don't give us much information to go on. The Verge has, however, had separate confirmation from Microsoft that we should "expect new hardware".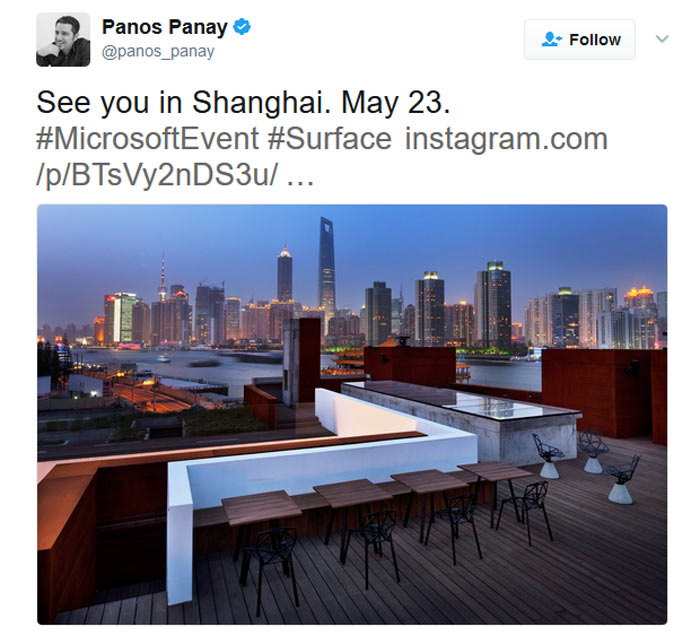 Most likely it seems that the event will centre on the launch of the Surface 5. This Kaby Lake packing hybrid convertible was tipped by Paul Thurrott for an appearance soon. It's a rather incremental sounding update to the range but we would be happy to be surprised.
We don't expect the long awaited Surface Phone to launch in such a short timescale after Microsoft's CEO warned us we would have to wait for some major disruptive hardware.