MSI has released a pair of low profile graphics cards based upon Nvidia's 14-nm GP107 GPU. The MSI GeForce GTX 1050 2GT LP and MSI GeForce GTX 1050 Ti 4GT LP are the first examples of these GPUs in a low profile form factor. MSI hasn't spilled any info about pricing yet but these are likely to be sold at a small premium over other GTX 1050 and 1050 Ti cards.
MSI's GeForce GTX 1050 2GT LP is equipped with 2GB of GDDR5 memory which is clocked at 7008MHz. Its GP107 GPU has 640 CUDA cores enabled and runs at a base frequency of 1354MHz, boosting up to 1455MHz. So both memory and GPU are clocked at reference levels.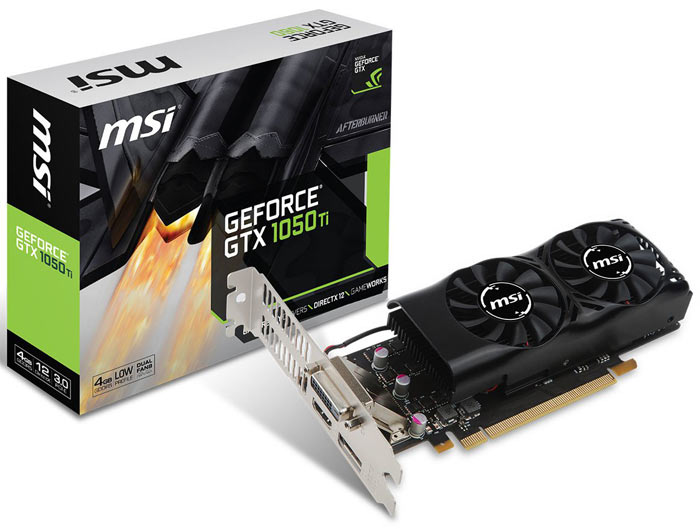 The MSI GeForce GTX 1050 Ti 4GT LP comes equipped with 4GB of GDDR5 memory, clocked at 7008MHz. Its fully enabled GP107 GPU offers 768 CUDA cores which again adhere to Nvidia's reference speeds of 1290 MHz base / 1392 MHz boost.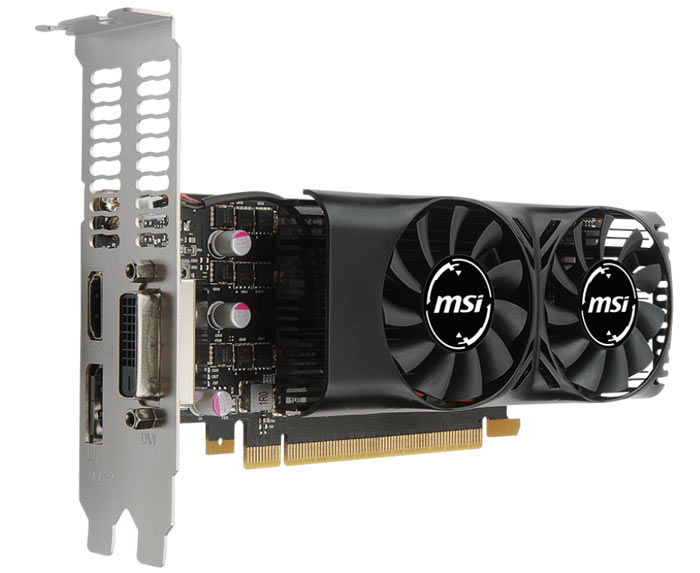 Other than the key points mentioned above, impacting the performance on offer, both cards offer the same design features. These low profile designs measure 182 x 69 x 35mm and weigh 290g. As you might expect, the cards are bus powered, which you might find more convenient in the compact builds these are designed for. The compact 2x 50mm fan cooler looks identical on either card. On the double slot bracket supplied you have DisplayPort (Version 1.4), HDMI (Version 2.0), and DL-DVI-D ports. MSI says that there is an optional LP bracket accessory available.

MSI boasts of its use of MIL-STD-810G certified components in the construction of these cards, providing stability and durability. The MSI Afterburner software is available to help you tune your video card; adjusting GPU and memory speeds, customising fan profiles, saving and recalling presets.