There have been various reports over recent weeks concerning some EVGA GTX 1080 and 1070 cards overheating. In particular it was noted by Guru3D, that the VRM component areas of EVGA FTW and SC cards were "getting seriously hot," when taxed. It noticed the phenomena when stressing these cards with a looped 3DMark FireStrike sequence.
EVGA initially blamed people testing their cards with the FurMark Benchmark. Nevertheless it began to issue thermal pads for users to add to their toasty graphics cards – affected users could request these pads and get them for free. Guru3D explained that EVGA had skipped the installation of thermal pads to aid heat dissipation of the VRM area "to keep down production costs".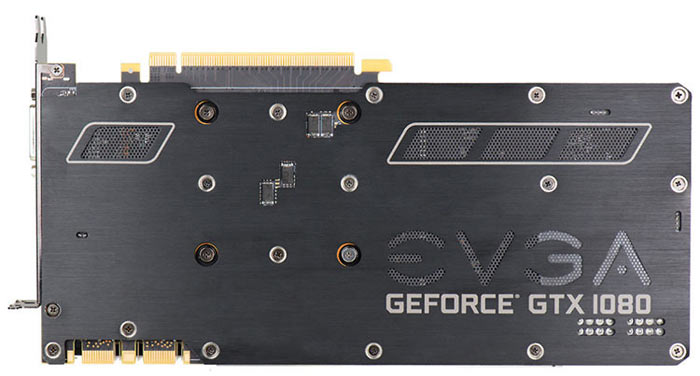 Now EVGA has come out with an explanatory statement and more measures for owners of its graphics cards suffering from overheating. First of all EVGA is maintaining the availability of thermal pads "free of charge to any customer who is interested". Secondly, EVGA is issuing a VBIOS update to "adjust the fan-speed curve to ensure sufficient cooling of all components across all operating temperatures." In other words, your fans will spin faster and louder to reduce the likelihood of component overheating.
Many cards affected
While initial reports of overheating issues concentrated on a handful of EVGA graphics cards it seems like many more could be affected. In its statement EVGA lists all its ACX3.0 cooler cards and adds that only the "Founders Edition, Blower type, HYBRID, and HYDRO COPPER cards do not need these updates".

See the table above for VBIOS and thermal pad update support eligibility. EVGA promises to honour warranties of cards damaged by overheating or during user installation of the optional thermal pads. Furthermore, users who are overwhelmed by the possibility of doing a VBIOS update can use the EVGA advanced RMA process to get a replacement card with new VBIOS installed.