Nvidia has just updated its GeForce drivers to be 'game ready' for Battlefield 1, Titanfall 2, Civilization VI, Serious Sam VR: The Last Hope, and Ubisoft's Eagle Flight. Earlier today we reported that AMD released updated Radeon Software Crimson Edition drivers covering the exact same quintet of new and upcoming games.
The green team provides a bit more blurb on the included driver optimisations thanks to its regular blog posts and accompanying PDF documentation. It is also good to see some recommended specs with corresponding GPUs for the likes of Titanfall 2.
Battlefield 1 went live today for the masses and Nvidia recommends you "gear up" with at least a GeForce GTX 1060 3GB card to enjoy it at 60FPS, at 1920x1080, with high graphical details. Titanfall 2 is still a week from release but Nvidia already has assessed the game at resolutions up to 4K, running at 60FPS. You can see the recommended graphics card specs for this highly anticipated title below.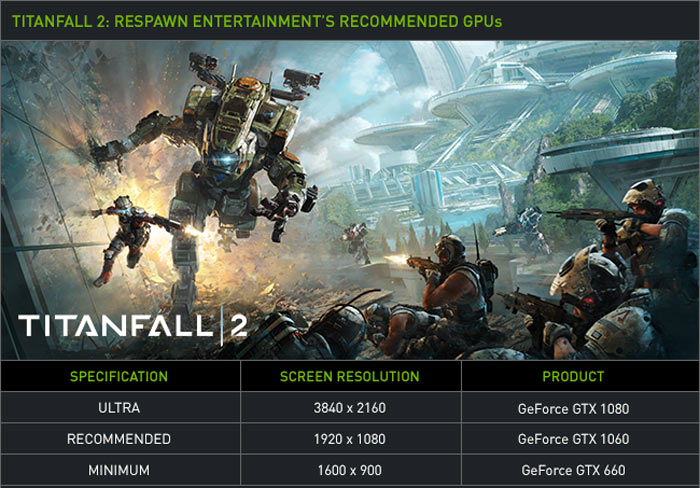 In other recent Titanfall 2 news, an official single player game trailer has been published. The trailer looks at the story of Jack and BT-7274. I've embedded it below for your convenience.
In Sid Meier's Civilization VI Nvidia promises its new Game Ready 375.57 WHQL drivers will deliver "the smoothest strategy experience". Likewise you will be able to glide free as a bird, "free of stuttering and other issues," in Ubisoft's Eagle Flight. Last but not least Serious Sam VR: The Last Hope Early Access should run with improved framerates and lowest frametimes using Nvidia's latest driver.
Looking through the release notes, I see there's a brand new SLI profile for Lineage Eternal: Twilight Resistance, and 'Good' 3D Vision profiles for both Titanfall 2 and Civlization VI. There aren't a huge amount of bug fixes in this release except a couple of wrinkles ironed out with Mirror's Edge Catalyst, Overwatch, and GTA5 which might not affect you, depending upon hardware config. BenQ ZOWIE monitor owners could be pleased with a fix to a system crash when changing the refresh rate from 144Hz to 240Hz in Windows 10. A considerable number of known issues remain.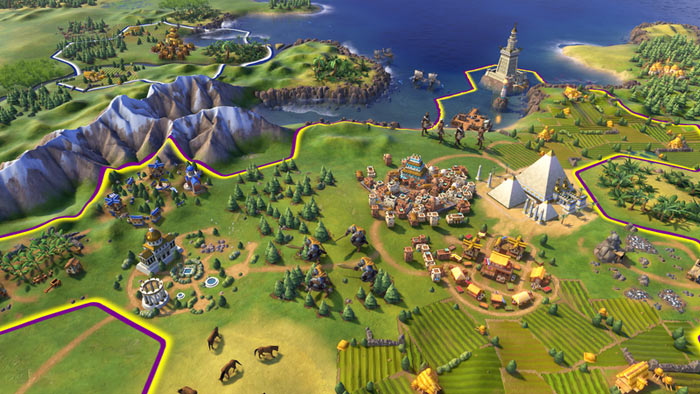 You can search for and download the newest driver for your system here, or get it automatically via the GeForce Experience app.