The Nvidia GeForce GTX 1070 comes with 8GB of GDDR5 memory. However, due to demand, industry supply chains, and other manufacturing considerations, many AIC partners have dual sourced memory chips from both Samsung and Micron. Unfortunately there is a difference which may have been proving both puzzling and irksome to owners of this recent Pascal GPU based graphics card. According to reports, owners of GTX 1070 cards with Micron VRAM may experience "flickering and poor memory overclocking results".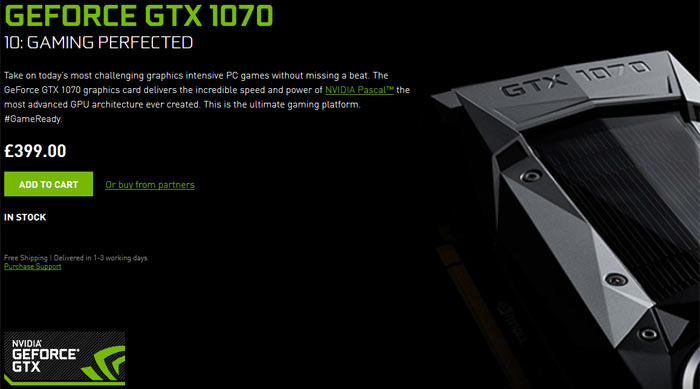 Tech Site Guru3d has looked into the issue and says that the problems stem from the Micron memory's "speed of the voltage adjustment from the low power idle P-States" under load. Apparently the Micron memory issues will never show up if you "keep the idle voltage above 0.800V before you apply the overclock". Knowing the problem goes a long way to fixing it and several manufacturers have indeed pulled their fingers out and have BIOS updates ready for users.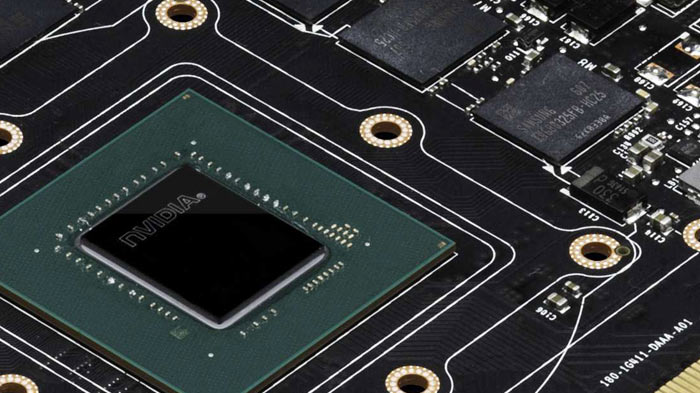 Samsung memory on board
Gold stars go to EVGA, Gainward and Palit for having updates ready and available to download already. A silver star goes to MSI for 'working on it', with updates available soon. Gigabyte has also just confirmed it is working on updates, targetting BIOS update releases next week. So far there is no word from manufacturers such as Asus, Inno3D, Galax, PNY or Zotac regarding fixes for reported issues.
If you own a GeForce GTX 1070 and are wondering if you are affected the quick and easy way to check your VRAM manufacturer is via TechPowerUp's useful little GPU-Z utility. The manufacturer of the GDDR5 will be listed in the 'Memory Type' field.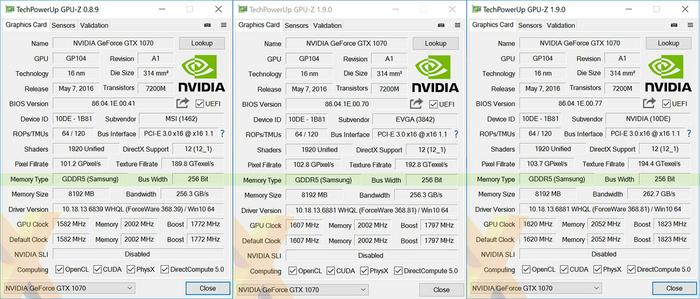 All the cards that passed through HEXUS labs were equipped with Samsung memory
All the GTX 1070 cards that have been through the HEXUS labs have been equipped with Samsung GDDR5. If any readers experienced any 'Micron GDDR5 issues' please let us know in the comments, especially if the issues are fixed to your satisfaction via one of the latest BIOS updates.