Hot on the heels of AMD's latest Radeon driver release, Nvidia has made available a new driver, optimised for the same base trio of hot new games. The Nvidia GeForce Game Ready 373.06 WHQL driver is available to download now via Nvidia's driver search page or direct from within the GeForce Experience app.
Nvidia's new graphics driver is optimised for Gears of War 4, Mafia III, and Shadow Warrior 2. Gears of War 4 is released today and Nvidia published a Gears of War 4 Graphics & Performance Guide just a couple of days ago, which along with the new WHQL driver should set-up green team gamers in good stead. There are over 100 graphics settings to twiddle to get Gears of War 4 running the way you wish, depending upon your hardware.
Take a look at the recommended specs below: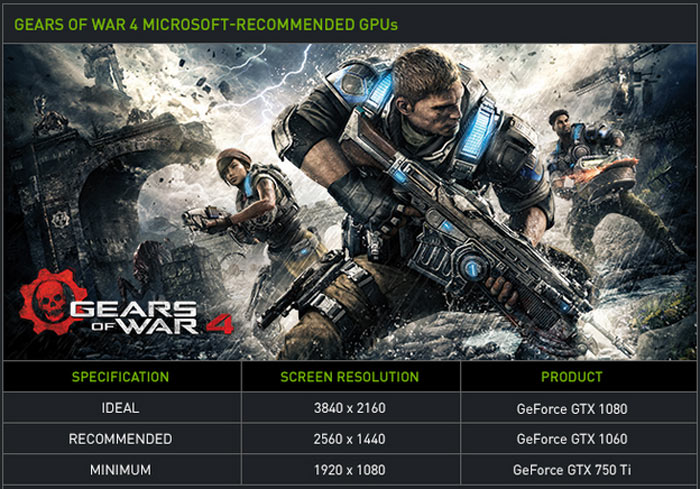 Mafia III is also available starting today. The game has been featured before on HEXUS, and it puts you in the shoes of Lincoln Clay, a Vietnam War veteran, looking to avenge his friends who were murdered by mobsters. It's an open-world game, said to be graced with an engaging, mature story line.
Shadow Warrior 2 also gets optimisations in the latest Nvidia 373.06 WHQL drivers. As you might guess from the name, this first person slash & shoot game has a martial arts theme. In the game you are warrior Lo Wang, "who must again wield a devastating combination of guns, blades, magic and wit." Shadow Warrior 2 unlocks on Steam on Thursday 13th October.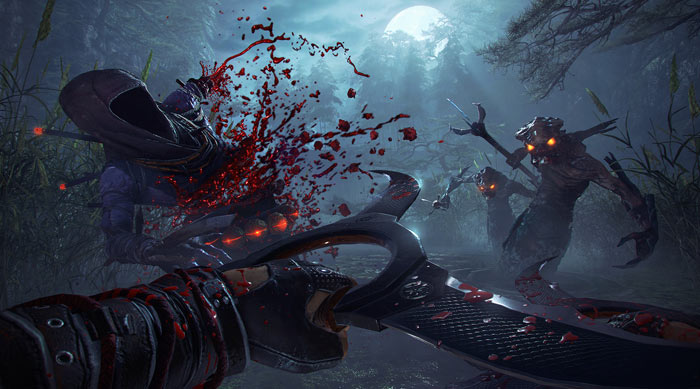 Other than those three optimised games, the latest Nvidia Game Ready driver includes a re-enabled SLI profile for Battlefield 1, and an added SLI profile for Iron Storm. New 3D Vision profiles are provided for Ashes of Singularity – excellent, Gears of War 4 – fair, Mafia III - not recommended, and Shadow Warrior 2 - not recommended. Furthermore there are numerous fixed and unresolved issues detailed in the driver release notes (PDF).