Pictures of a bare PCB, claimed to be from an Nvidia GeForce GTX 1050 Ti graphics card, have been published by VideoCardz (Baidu source cited). In the pictures we can clearly see the card's GPU, memory chips, power connector, and a descriptive manufacturer sticker. According to the report, and sticker, the pictured graphics card is a Chinese branded GTX 1050 Ti with 4GB GDDR5 memory.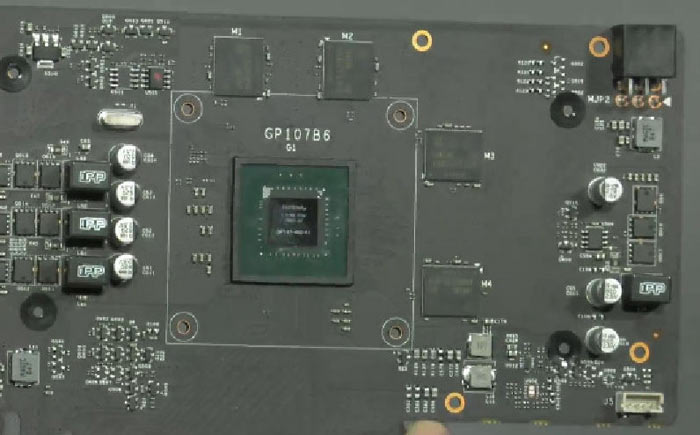 On the PCB you can see the clearly labelled GP107 GPU with GDDR5 RAM chips flanking it. In a scale comparison photo composed by VideoCardz editors you can easily see that the GP107 is smaller than the GP106, without too much squinting. The new GPU is thought to be the right size to accommodate approx 6x Nvidia graphics processing clusters (GPCs).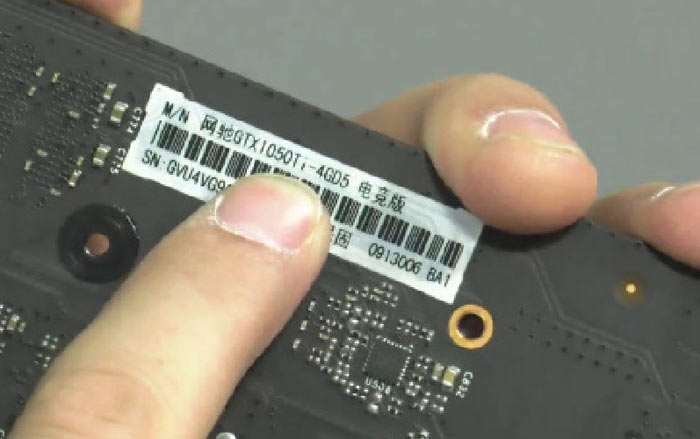 According to this latest leak, we will see the official launch of the GeForce GTX 1050 Ti in about a fortnight. While you wait, there has been another interesting report out of China this weekend with claimed first benchmarks for a GeForce GTX 1050 Ti.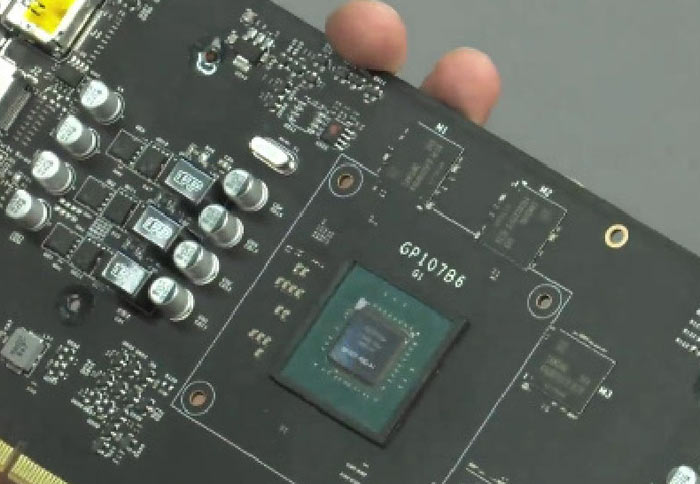 In a news report on Guru3D this morning, a 3DMark 11 benchmark comparison chart is published. According to the information supplied (via ChipHell, but link since taken down) the Nvidia GeForce GTX 1050 Ti sample under test achieved a Performance score of P10054, and an Xtreme score of X3867. This places the upcoming card a notch above the likes of the GTX 770 (X3656) and Radeon R9 380X (X3507). For further comparison the GTX 1060 scores X6014 and the AMD Radeon RX480 8GB scores X4820 in the Xtreme test.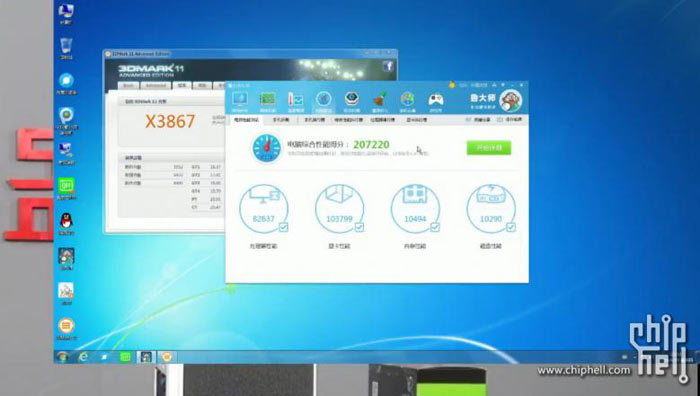 Remember, the above pictures and information are not official and should be taken with a pinch of salt.