At the start of September we saw the first leaked details regarding what everyone expects to be Nvidia's next graphics card, the GeForce GTX 1050. A Chinese site published a GPU-Z screenshot revealing key specifications of a sample card, providing plenty of grist for the rumour mill. This weekend we saw some more interesting rumours about the Pascal GPU107 chip-based cards expected to launch next month.
Graphics leak-centric site VideoCardz has put together info from various Chinese, Korean and other sources, to assemble the comparison table below. In it you can see what is reckoned will be Nvidia's mid-low end graphics card product mix by the end of October.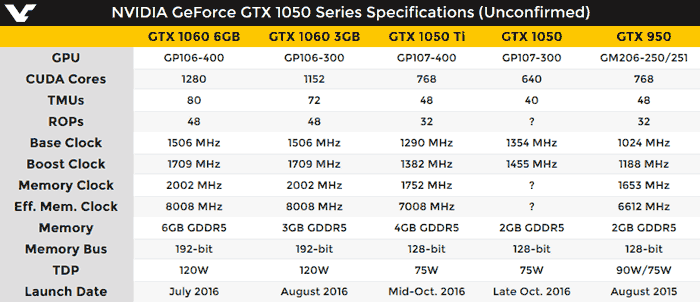 Yes, it is suggested that both a GeForce GTX 1050 and 1050 Ti will be launched next month. The 2GB GeForce GTX 1050 will have a CUDA core count of 640 with a base/boost core clock speed of 1354/1455MHz. The more powerful 4GB GeForce GTX 1050 Ti will have a CUDA core count of 768 with a base/boost core clock speed of 1290/1382MHz. Both cards use GDDR5 RAM connected via a 128-bit interface and have a 75W TDP.
The new specs mark a change from information leaked about the GTX 1050 published in early September, which now looks to have been from an early GTX 1050 Ti sample (768 CUDA cores and 4GB of VRAM).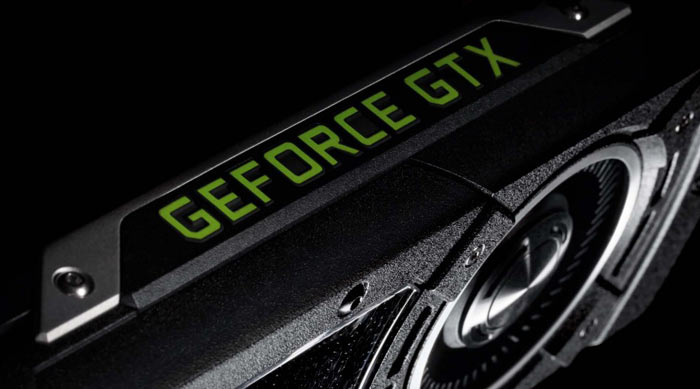 Sources indicate that the GTX1050 Ti card will launch first, in mid-October, followed by the regular GTX 1050 at the end of the month. Pricing is expected to be around $119 / $149 for the GTX 1050 / 1050 Ti version.