Chinese PC tech site BenchLife has published what it claims to be a GPU-Z screenshot revealing key specifications of a sample Nvidia GeForce GTX 1050 graphics card. The new entry level Pascal card will be based upon GP107, featuring 768 CUDA cores and a 128-bit memory bus.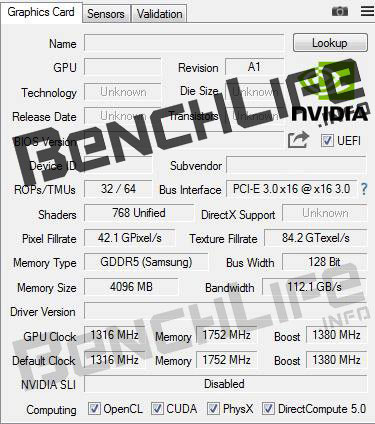 As you can see relayed by the screenshot above, BenchLife has erased the graphics card's Name, GPU, BIOS version, DeviceID, Sub-vendor name, and Driver version from the display fields. As it stands we don't know whether this is a reference (founders edition) model or a higher clocked version from an Nvidia partner.
Important information remaining in the screenshot is that; 768 CUDA cores feature in the GP107, running at base 1316MHz with a 1380MHz boost, there are 32 ROPs and 64 TMUs, the example card has 4GB of GDDR5 memory on a 128-bit bus, running at 1752MHz, providing 112.1GB/s of bandwidth. VideoCardz reckons the GTX 1050 will be available, like its updated GTX 950 predecessor, as a purely PCIe powered card.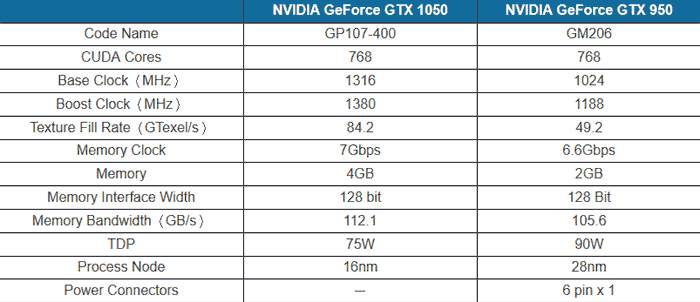 According to BenchLife, the arrival of the Nvidia GeForce GTX 1050 will be timed for mid-October. The green team doesn't plan to shut down production of the GTX 950 and GTX 960 says the source. Looking at the competitive landscape it is thought the GTX 1050 will be pitched at some appealing spot between AMD's Radeon RX470 and RX 460.