Nvidia has just launched what it refers to as "The Ultimate" graphics card. The new Nvidia TITAN X was unveiled by Nvidia CEO, Jen-Hsun Huang, at a Stanford University event last night, to an audience of over 500 academics, researchers, and students. According to the Nvidia blog, this graphics card is the result of a bet between Nvidia's CEO and its top hardware engineer Brian Kelleher, over whether the green team could squeeze 10 teraflops of computing performance from a single chip. It sounds like the Nvidia CEO was doubtful whether it could be achieved, as he now owes Kelleher a dollar…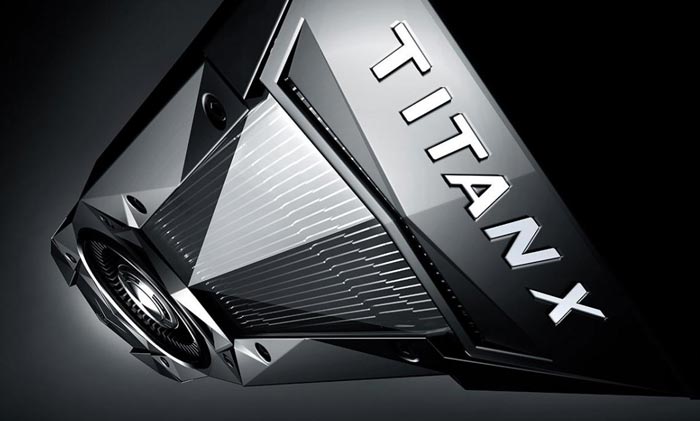 Diving into the hardware spec, Nvidia says the new TITAN X is based upon the largest GPU ever built, with a record breaking 3,584 CUDA cores to do the owner's bidding. The GPU cores run at 1.5GHz, providing "11 TFLOPS of brute force". Backing up the powerful GP102 GPU, Nvidia has installed 12GB of GDDR5X memory, "one of the fastest memory technologies in the world," rather than HBM2 memory as installed on its Tesla P100 and GP100 products.
The full bullet pointed new TITAN X spec list, as provided by Nvidia is as follows:
11 TFLOPS FP32
44 TOPS INT8 (new deep learning inferencing instruction)
12B transistors
3,584 CUDA cores at 1.53GHz (versus 3,072 cores at 1.08GHz in previous TITAN X)
Up to 60% faster performance than previous TITAN X
High performance engineering for maximum overclocking
12GB of GDDR5X memory (480GB/s)
Nvidia says that the new TITAN X will be available from 2nd August for $1,200 direct from nvidia.com in North America and Europe, or via select system builders. Customers in Asia will also be able to acquire a card "soon".