In a video from Computex 2016 published this weekend, Nordic Hardware's Anton Karmehed spoke to overclocker Mad Tse about Nvidia's recent GeForce GTX 1080 and its overclockability. Overall the new flagship GeForce card was judged to be good at overclocking using either air, or going 'extreme' using LN2.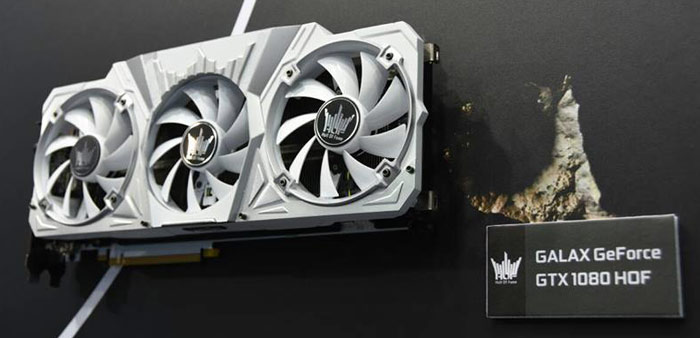 Mad Tse said regular GTX 1080 cards and special edition cards like the Galax GTX 1080 HOF (Hall of Fame) can achieve up to 2.2GHz core clock speeds using air cooling. However, using LN2 cooling on the HOF speeds of between 2.5GHz and 2.6GHz have been attainable so far.

Concerning the standard GeForce GTX 1080's single 8-pin power connector Mad Tse thinks that it isn't a limiting factor when attempting to OC using air cooling. Rather the HOF makes it easier to push the GPU clock/voltage with its digital rather than analogue controls, said the OC expert. Mad Tse speculates that the Nvidia Founders Edition cards might be OC limited by the BIOS or Nvidia's driver software.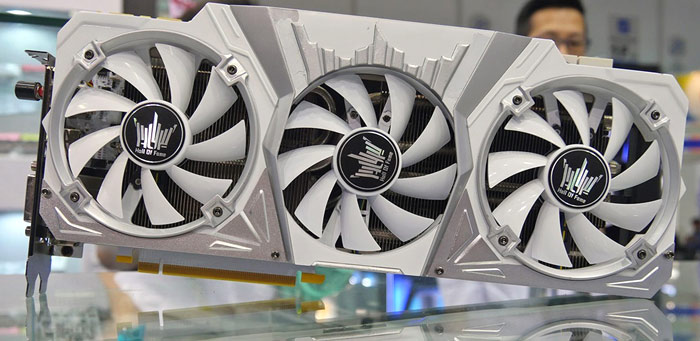 During his extreme overclocking efforts at Computex, Tse achieved 2.5GHz+ core speeds, at 1.38V, and a memory clock 5500MHz. He ran the 3DMark FireStrike Extreme benchmark without issues to verify the achievement.
Looking forward, Tse went on to predict achieving GeForce GTX 1080 OC speeds of between 2.8GHz and 3GHz as it "handles heat very well".
Video from Nordic Hardware: English language interview starts after 30 seconds.