Add-in-board partner Inno3D has shared a chart which appears to drop a heavy hint on what level of performance to expect from graphics cards based upon the as-yet to be announced Nvidia GeForce GTX 1060. Without much deduction or reading between the lines required, it looks pretty clear that the upcoming GTX 1060 will offer performance somewhere between the currently available GTX 970 and GTX 980.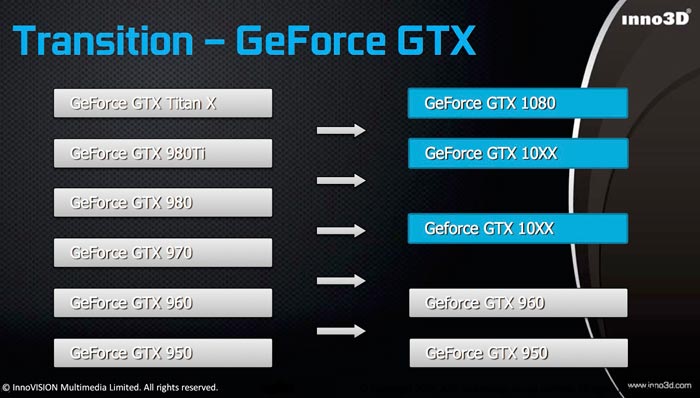 It is expected that the third Pascal graphics card to be launched by Nvidia will be the GeForce GTX 1060. Previous information gathered from shipping manifests and suchlike point to a graphics card based upon a GP106 GPU. The rather spartan threads of information and current best-guesses point to the card utilising either 4GB or 8GB of GDDR5 memory connected to a 256-bit memory bus.
If the above performance target pans out the new GTX 1060 will be a welcome upgrade to those who look at this sector of the market for their graphics upgrades. However, the message we seem to be getting from Nvidia is that the GTX 1000 Series are pricier than the previous generations at launch. It's difficult to know if such a price hike could be sustained past some 'Founders Edition' period in this more competitive part of the market. Remember this is probably the area where AMD will compete most strongly with its first 14nm Polaris GPUs.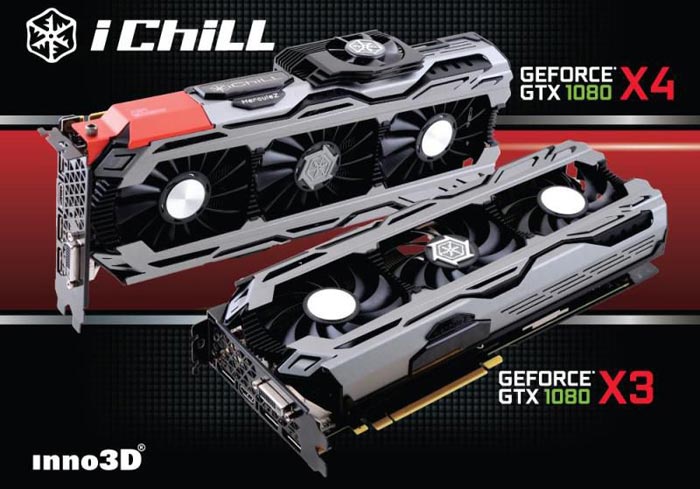 Pictures of the recently launched Inno3D GeForce GTX 1080 iChill edition x4 and x3 graphics cards.