Just ahead of the scheduled release date for Nvidia's AiB partner GeForce GTX 1080 graphics cards, a multitude of leaked pictures of the designs have hit the web. Yes, you guessed it, VideoCardz is the source of many of the leaks with some nuggets credited to the Chinese site Chip Hell. It has published pictorials on the Gigabyte GTX 1080 XTREME GAMING, the EVGA GTX 1080 SC ACX 3.0, the Gainward Phoenix GTX 1080, the Asus ROG Strix GTX 1080 and the Zotac GeForce GTX 1080 AMP! and AMP! Extreme.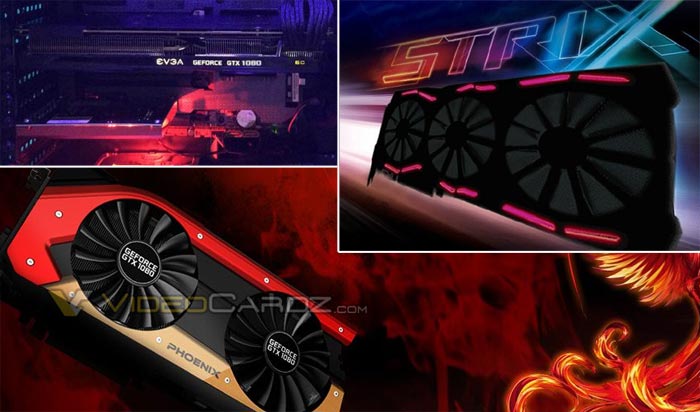 According to Nvidia's GTX 1080 launch day information graphics cards such as those above, and most likely several others, will start to launch from tomorrow. We have already seen the outlines of both the Gigabyte and Asus cards through their official teasing. However it's good to see the relatively clear shots of the cards in the light of day.
None of the third party designs looks to have taken any influence from Nvidia's angular Founders Edition cooler design. In the main part the AiBs have evolved their signature cooler designs but have some new twists, probably destined to be described as 'revolutionary', 'world beating', and so on, in tomorrow's flood of press releases.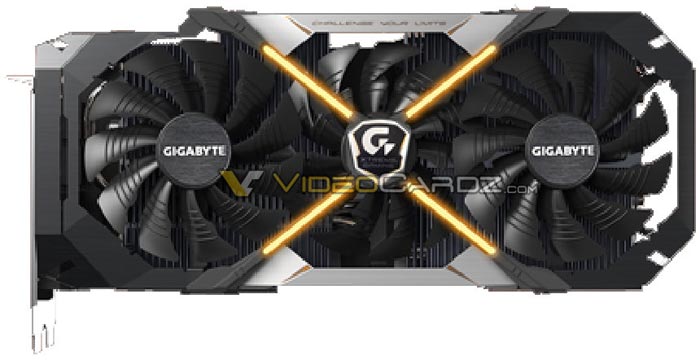 Gigiabyte's design is interesting as its three cooling fans are too large to nestle side -by-side, so the middle one is sunken deeper into the cooler structure. Asus also goes for a triple fan LED lit cooler in the pictured design. Zotac has covered its bases by producing a twin fan design called the AMP! with a triple fan AMP! Extreme model as a likely higher clocked alternative. Both Zotac cards, pictured immediately below, feature twin 8-pin power connectors. Meanwhile, according to VideoCardz, Gainward changed its design at the last minute to incorporate two, rather than three, fans. Lastly, we only get to see the EVGA GTX SC 1080 from the side, so can't see much of its custom design at all.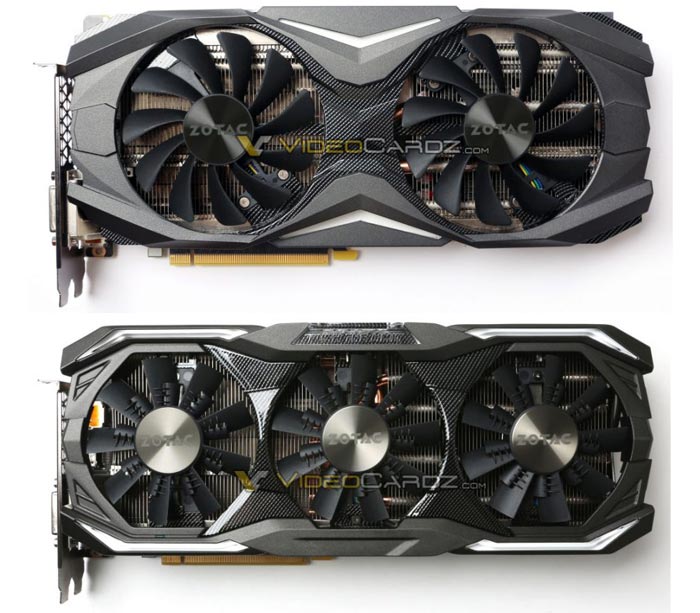 One bonus with the EVGA card leak is a ChipHell sourced GPU-Z screenshot, which I've embedded below for your perusal. According to this screengrab EVGA's SC (super clocked) card runs at 1709MHz with a boost of 1848MHz – both figures are approx 100MHz better than the Nvidia Founder Edition.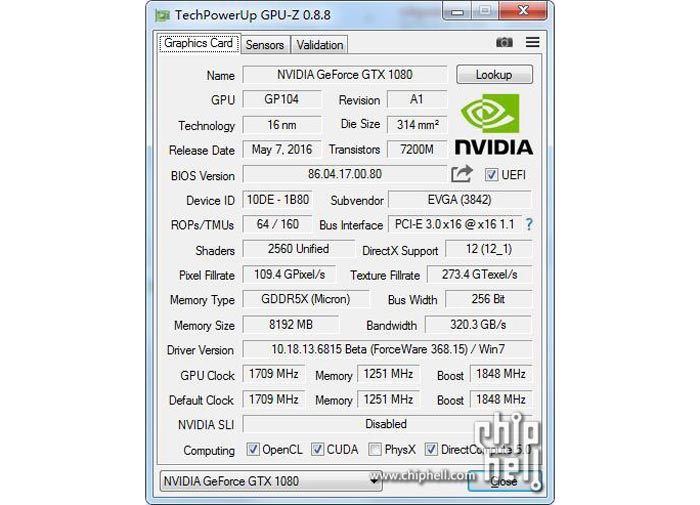 As mentioned above, we should see some official news, pictures, and specifications tomorrow as these graphics cards are expected to launch. Remember, Computex kicks off early next week so there will be massive amounts of news and coverage of these cards and other PC tech developments.
Thanks again to VideoCardz for sourcing and collecting together the above leaked photos.