The import / export shipping manifest orientated website known as Zauba is the source of new data providing some indications of the upcoming Nvidia GeForce GTX 1060 graphics cards. Nvidia's GTX XX60 graphics cards are important SKUs and ship in large volumes, as they often provide a good bang per buck in the popular and competitive mid-market.

As you can see in the Zauba database entry segment above, there were quite a number of "computer graphics cards" sporting GP106 GPUs shipped from China to India earlier this month. The GP106 GPU is an integral part of the Nvidia Drive PX2, but the database entry is pretty clear that these GPUs are installed in graphics cards.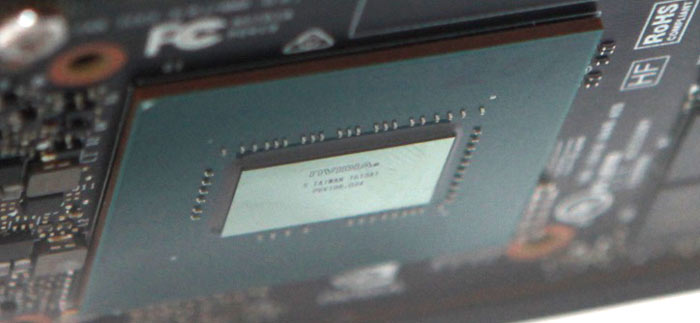 GP106 in the Drive DX2
Further details of an expected Nvidia GeForce GTX 1060 graphics card that can be extracted from the shipping manifest are as follows:
The graphics card memory bus is 256-bit
Memory equipped is of type 256MX32 – high density GDDR5
Equipped graphics RAM will be either 4GB or 8GB
The GP106 GPU will be present in both the GTX 1060 and a GTX 1060 Ti, if there is to be such a card, but we don't know which of these is seen to have shipped in the Zauba database entry. It is expected to be the former, as traditionally the non-Ti card will launch first. Whatever the case, it's interesting to see the 128-bit GTX 960 succeeded by a graphics card with a 256-bit memory bus.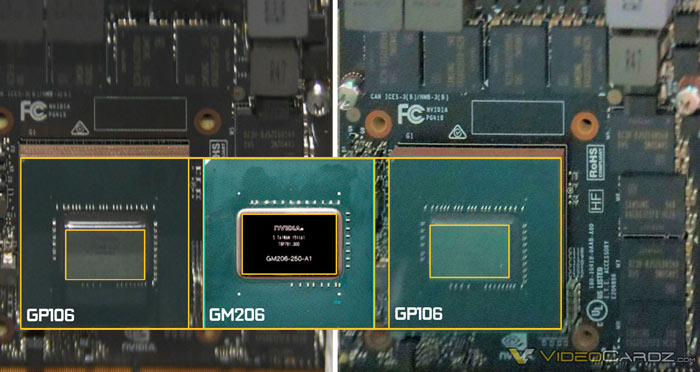 Via previous leaks and rumours it is guesstimated that the GeForce GTX 1060 will come equipped with 1280 CUDA cores and won't need additional power beyond that supplied via the PCIe socket. It may well indeed be powerful enough to earn one or more of the numerous VR-Ready certifications. Pricing will be expected to be a little above the launch pricing of the GTX 960 but will depend upon what AMD has available on the market at the time (Polaris?) – launch is expected to be in autumn.