The serial video card secret busters over at VideoCardz have published what are claimed to be Futuremark 3DMark benchmark results of a machine sporting the, as yet to be announced, GeForce GTX 1080. Though the results may come from an unfinalised hardware sample with immature drivers we thought you'd like a look at the results as the expected launch of this graphics card edges near.
VideoCardz has posted both 3DMark 11 Performance and 3DMark Fire Strike Extreme benchmark screenshots said to feature the Nvidia GeForce GTX 1080. As you can see the scores achieved in these benchmarks are P19005 and 8959 respectively. Click the images to zoom in.
Futuremark results details were expanded to show the GPU details and we can see that the GeForce GTX 1080 sports 8GB of graphics memory with a 5GHz memory clock listed but according to the source the effective memory clock of the GDDR5X modules will be 10GHz. This implies a bandwidth of about 320GB/s, assuming a 256-bit memory bus. The GPU core is reported to be running at 1.86GHz which isn't thought to be accurately reported.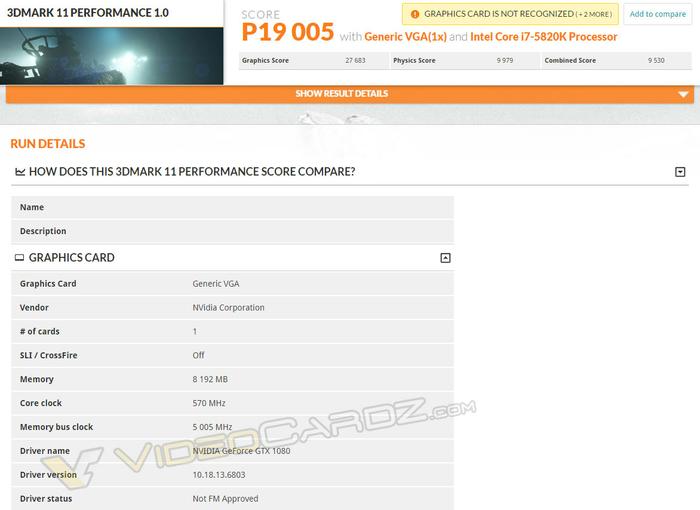 The 3DMark11 Performance test was carried out on a machine with an Intel Core i7-5820K processor.
A score of P19005 was achieved (performance preset).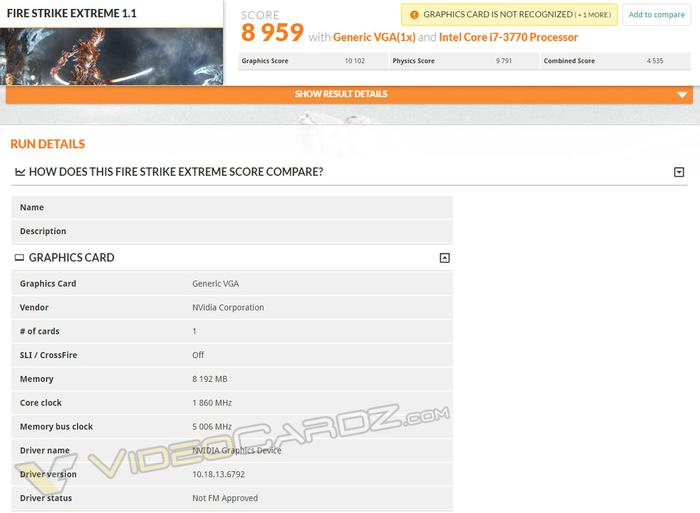 The 3DMark Fire Strike Extreme test was carried out on a machine with an Intel Core i7-3770K processor.
A score of 8959 points was achieved.
The results appear to show that a fresh out of the box Nvidia GeForce GTX 1080 can beat the GTX 980Ti in these synthetic benchmarks. However, the results leave so many unanswered questions, mainly about comparative performance in various popular games and applications – the kinds of details we usually only get to see in reviews after the official launch.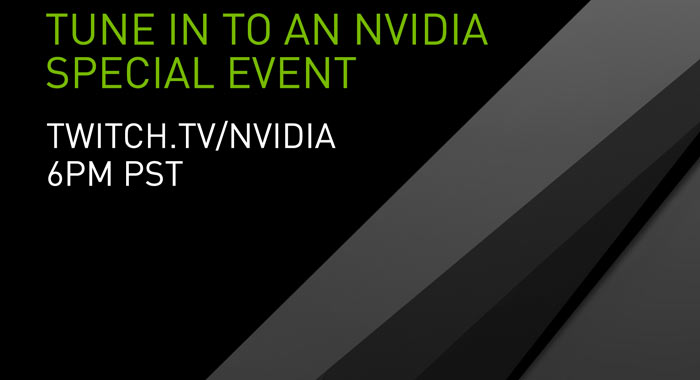 On the topic of the anticipated Nvidia GeForce GTX 1080 launch, the world expects the green team to reveal a trio of consumer Pascal graphics cards at the Nvidia special event at 6pm PST today (2am Saturday in UK time). If you are interested you can tune in and watch the event livestream via Twitch.