A picture of what is thought to be the PCB of an upcoming MSI GeForce GTX 1080 Gaming graphics card has been published on the internet this weekend. A close-up of the circuit board showing the Nvidia GPU and surrounding memory chips is, for a change, excellently clear and detailed, providing evidence of the key components at the heart of the upcoming GTX 1080 (Ti) graphics cards.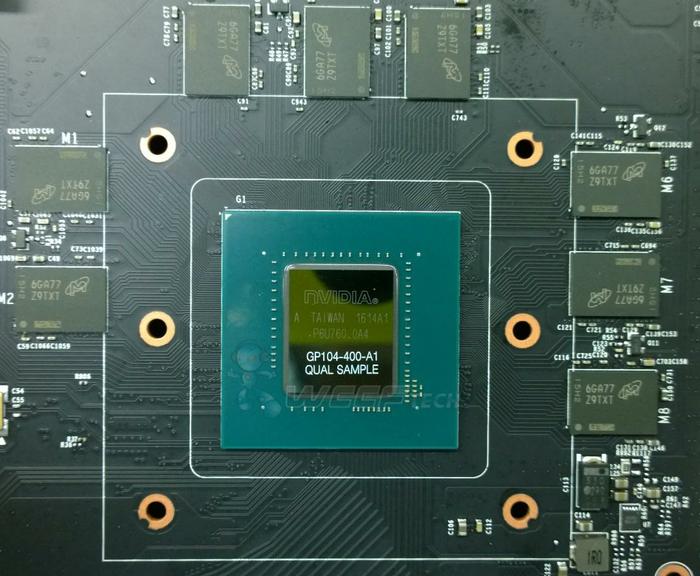 The TSMC fabricated 16nm GP104-400 can be seen clearly above. This is the chip that, we discovered in previous leaks, will power GTX 1080 graphics cards, as one of a trio of SKUs. Ahead of the weekend we saw another GPU, the GP104-200, pictured below. We think the GPU104-200 GPU has a number of SM units disabled and will be behind a replacement for the GTX 980 non-Ti version.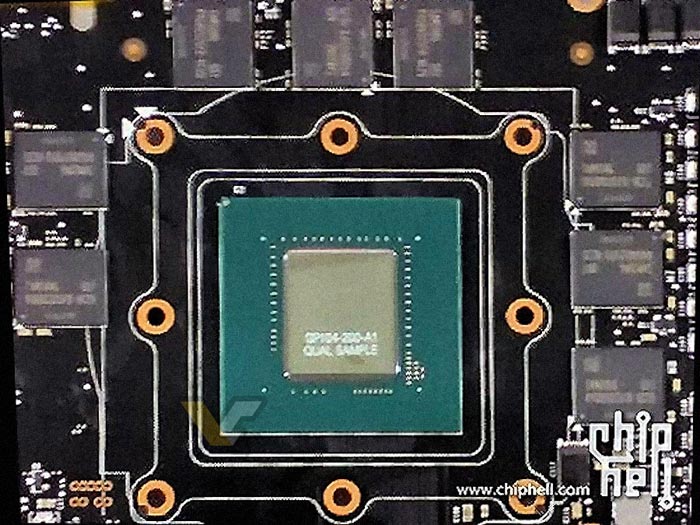 Moving on to the graphics memory, the GP104-400 based graphics card is seen to use Micron 6GA77 79TXT modules, a product not yet listed on Micron's web pages. From PCB measurements and other factors WCCF Tech asserts that these are GDDR5X memory chips. Meanwhile the DRAM accompanying the GP104-200 GPU in the other picture is of the standard GDDR5 variety. You will remember that GDDR5X offers as much as twice the bandwidth as its predecessor.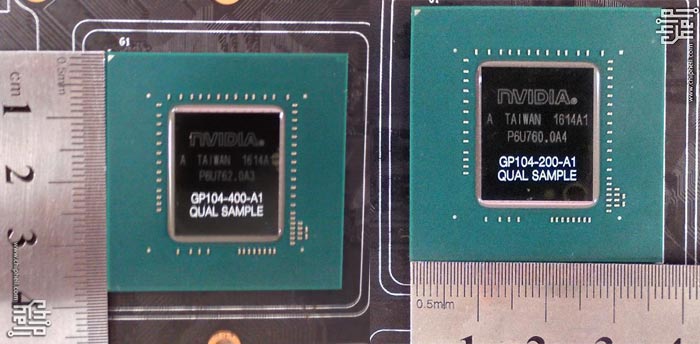 The image leakers have kindly also supplied images of these GPUs from which you can make a good estimates of the package sizes. As you can see above, Nvidia's TSMC FinFET GPUs measure about 37.5mm square, or 317mm2. They are expected to pack in approximately 8 billion transistors.
Can Nvidia repeat the success of Maxwell with these Pascal GPUs?