It's just a little over 6 weeks until Computex kicks off, with all the PC enthusiast hardware goodness that usually brings. This year we have had advance notice that Nvidia and its hardware partners will be launching gaming and enthusiast Pascal GeForce GTX 1000 series graphics cards before volume shipments start in July. We might even have already seen reference cooler shroud designs for two of the cards about to burst onto the scene; the Nvidia GeForce GTX 1080 and 1070.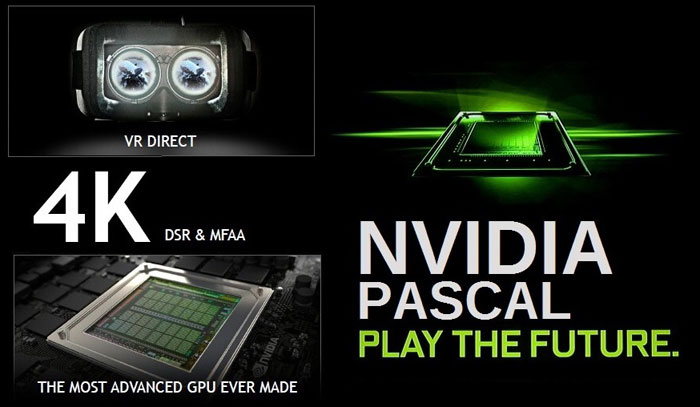 Korean PC technology site Hardware Battle has a new report about the first Nvidia Pascal graphics cards that will become available. It says that all Nvidia AiB (Add in Board) partners have now discontinued production of GeForce GTX 980Ti, 980 and 970 series graphics cards. That might simply be because Nvidia has ended supplies of these GPUs.
The three aforementioned models will all be directly replaced by a GeForce GTX 1000 Series graphics card in June. According to a table published by Hardware Battle the first cards to be released will be the GTX 980Ti and 980 successors, in early June. These will be all based upon reference designs with some AiB partner surface customisations and packaging.
Two weeks after the GeForce GTX 1080 / Ti launch the Nvidia GeForce GTX 1070 will arrive. This time around users will be able to enjoy the best that the AiB partners can produce using one of the new 16nm GP104 GPUs – so expect STRIX, WindForce, ACX 2.0+ and more custom cooler variations immediately.

I've included Hardware Battle's product transition table, above.