Nvidia has announced a number of tweaks and improvements with the latest GeForce Experience Beta launch. This software utility has been in existence for two or three years and aims to provide 'optimal settings' for your PC in hundreds of games and a host of related gaming utilities for sharing your gameplay skills, streaming games to SHIELD devices and last but not least - graphics driver updates.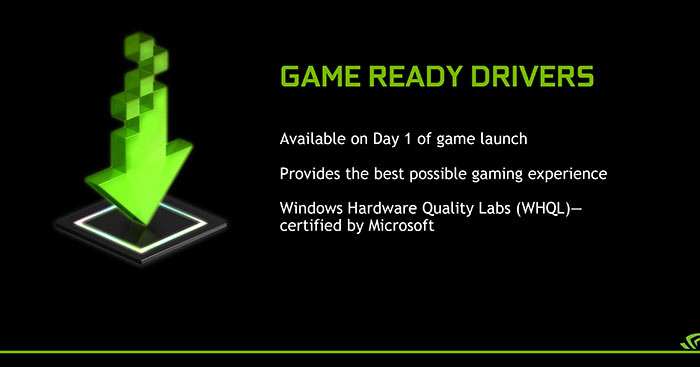 Game Ready Drivers
Those who have the GeForce Experience installed will be asked to enter an email address, which will be verified, in order to get automatic access to Nvidia's Game Ready Drivers. Registers users will also receive "Nvidia product news and announcements, and have the chance to win hardware, free game codes, early access to game betas, and other cool stuff".
Starting from December this update won't just be in effect in the Beta software. From then on GeForce Experience "will be the preferred 'first access' distribution mechanism for NVIDIA's frequent driver updates," reports AnandTech. The regular game ready 'point releases' will start to only become available through the GeForce Experience and non-registered folk will only be able to grab the quarterly driver packages.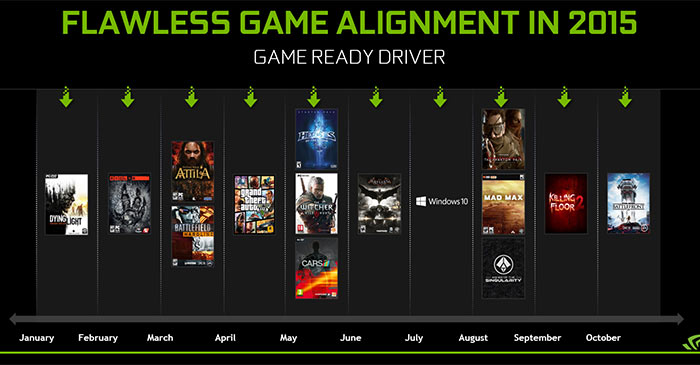 Nvidia's own figures show that 90 per cent of all driver updates are now channelled through its GeForce Experience software. Meanwhile 'non-gamers' without GeForce Experience software won't be irritated by the frequent update alerts coinciding with big games launches.
GameStream
With the new GeForce Experience Beta gamers will be able to enjoy 1920x1080 (full HD) 60 FPS YouTube Live Streaming and 1920x1080 60 FPS Twitch Streaming. In addition your PC to SHIELD streaming will be enhanced to support up to 4K 60 FPS 5.1 Surround Sound support with an Ethernet connected SHIELD Android TV.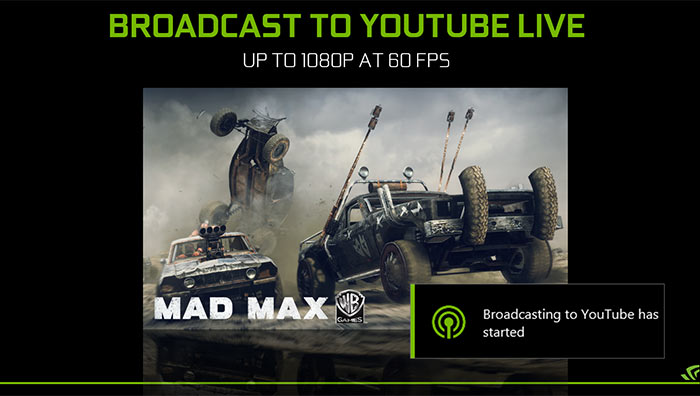 Sharing your game playing feats
If you enjoy sharing your gaming thrills and spills on platforms such as YouTube and Twitch there's a quality update just for you. From now on, you will be able to broadcast your gameplay on YouTube Live's gaming channel at 1080p 60fps. Twitch devotees will be pleased to hear that Nvidia has upped the maximum broadcast resolution to this platform from 720p/60fps to 1080p/60fps.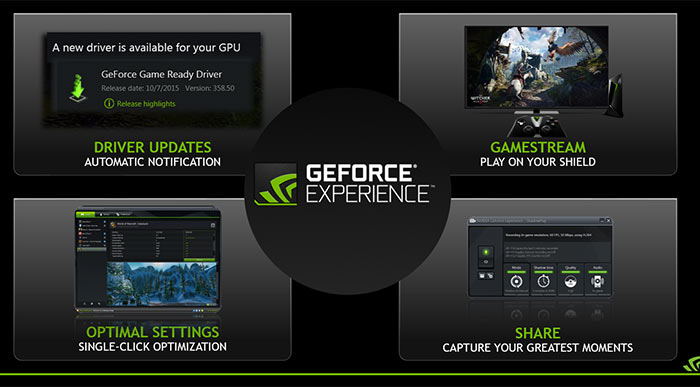 From the sound of the beta update blog post the central functionality, of offering games optimisation for your specific PC hardware, hasn't been tweaked or changed, but there have been bug fixes.