Deus Ex: Mankind Divided was first teased then revealed to us back in April. From the comments on that news, this is a highly anticipated game, thanks largely to the compelling and enjoyably playable nature of its predecessors. Now we have just heard some news which may whet your Deus Ex appetites further – the game will launch early next year with DirectX 12 support from day one.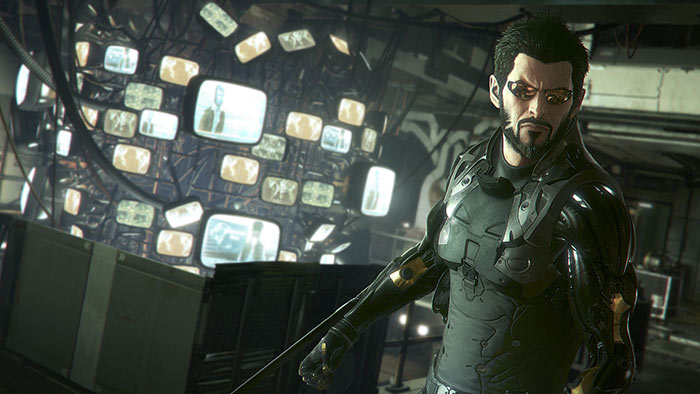 To recap, the new game follows on from Human Revolution, just two years further into the future, 2029. The hero, Adam Jensen, is tasked to hunt and capture augmented terrorists while he is also held under suspicion for being a transhuman. As it's set further in the future, there are new tools and gadgets available to our hero, and you can play in a style that appeals to you and your gaming skills - with a stealth or action emphasis.
AMD confirms DX12 from day one
TweakTown reporter Anthony Garreffa recently enjoyed a chat with AMD's Chief Gaming Scientist, Richard Huddy. The talk got onto the subject of "all things DX12 and Asynchronous Shaders," and the support for the API in Deus Ex: Mankind Divided, since the game was used in AMD's DirectX 12 showcase.
AMD's Huddy confirmed to Garreffa that Deus Ex: Mankind Divided would be a game that supports DirectX 12 straight away, from its launch date. Furthermore TressFX Hair 3.0 technology will feature in the upcoming title.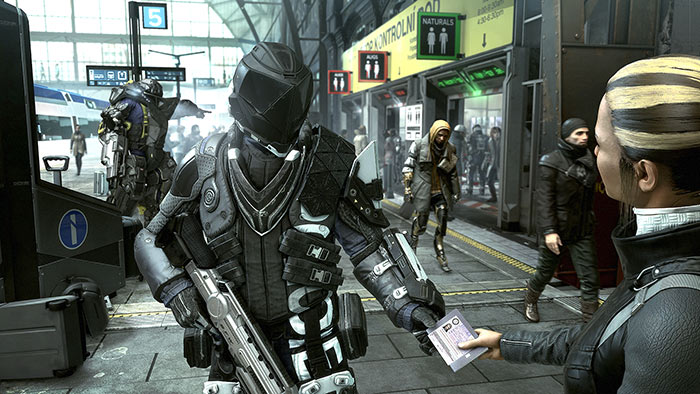 Built-in benchmark
Deus Ex: Mankind Divided will include a built-in benchmark, confirmed Huddy. Built into such a sure-fire PC gaming success, the benchmark will probably be widely used by both gamers and the tech press to check the difference between DirectX 11 and DirectX 12 performance on hardware upgrades.
How long will we have to wait to enjoy this game and delve into its benchmarks? According to the official site, and the YouTube pre-order promo video embedded below, Deus Ex: Mankind Divided will become available on 23rd Feb on PlayStation 4, Xbox One and PC. (Or four days earlier for pre-order customers).