We first got wind of Nvidia preparing GeForce GTX 950 and 950 Ti graphics cards back at the start of July. At that time we heard that the successors to the GeForce GTX 750 and 750 Ti cards would be revealed shortly. With online retail listings, packaging and product shots starting to appear now the release/launch of these graphics cards appears to be imminent.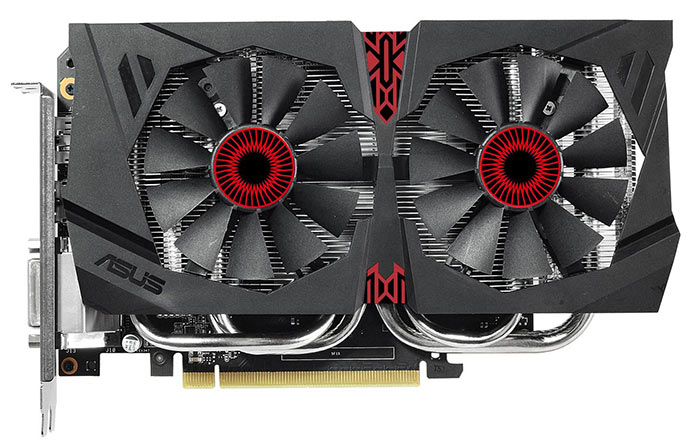 ASUS STRIX GTX 950 listings
VideoCardz has spotted two European online retailer listings for the ASUS STRIX GTX 950 graphics card. Below you can see one from a Lithuanian tech retail site. It lists the ASUS STRIX GTX950 DC2OC-2GD5 GAMING card at a rather pricy €240. From the card naming scheme we can tell this is one of the STRIX range, where cooling fans don't spin up until necessary – active cooling is usually required only in 3D applications. Also we can guess that this card is equipped with the ASUS DirectCU II cooling solution and is overclocked straight from the box. The example listed comes with 3GB of GDDR5 memory.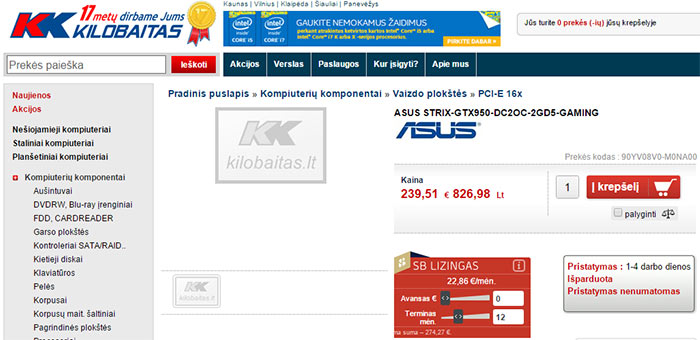 In a Finnish online retail listing, below, the very same ASUS SKU appears to be listed at a wallet-wilting €281.