Famous overclocking guy K|NGP|N (Vince Lucido) has been teasing the release of his own special edition Nvidia GTX 980 Ti graphics card, made to pander to his desires by EVGA. Taking to his own site's forum section Lucido published a dozen pin sharp closeup shots of the graphics card from multiple angles, leaving little to the imagination.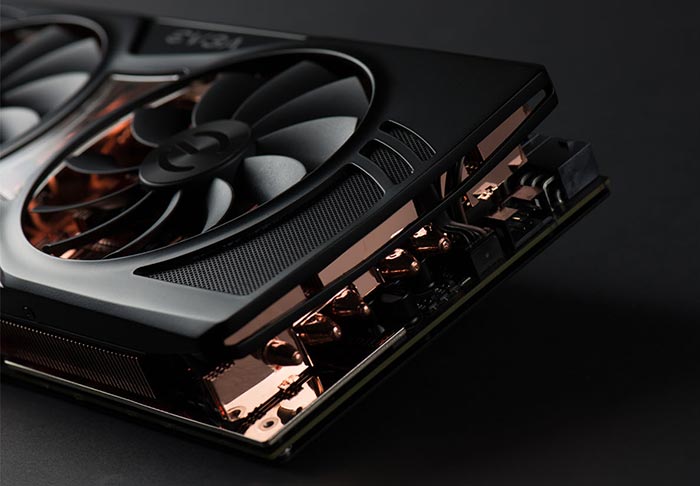 K|NGP|N is a renowned overclocker and has worked with EVGA on products several times previously. The most recent example of the two entities collaboration was the EVGA GeForce GTX 980 K|NGP|N Edition, launched early this year. The new overclocker orientated product appears to share quite a bit in common with that card.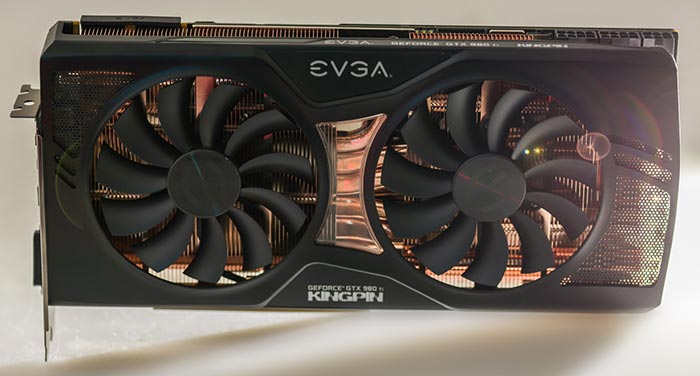 Following up his initial graphics card 'pron' picture posting splurge Lucido fleshed out some details concerning the specs and capabilities of the new product. He said that there will be a detailed extreme overclocking guide published to accompany the hardware, with instruction for making use of different voltages, container mounting, overclocking memory on Ln2, PCB heater usage, plus "XOC (BIOS) tricks and tips". The card features three BIOSes, useful depending upon what you want to do with it; default, OC and XOC for Ln2. The default BIOS will appeal to "mainstream gamers/users that are lazy and don't really wanna overclock or overvolt, but still want the best frame rates 'Out of the box'," teased Lucido.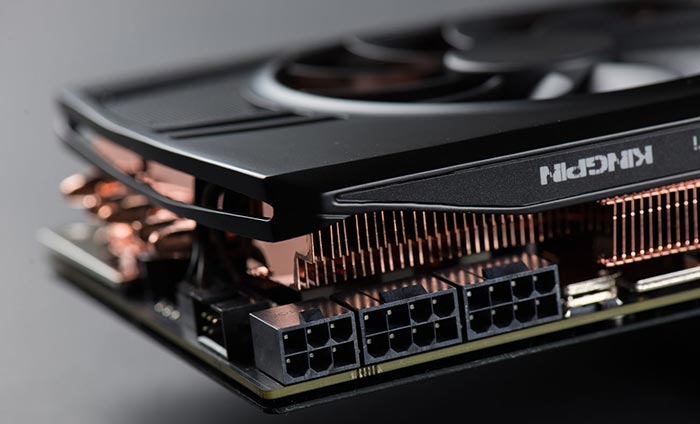 So even if you aren't into 'extreme' overclocking you might be interested in this graphics card special edition with its custom PCB, six copper heatpipes, plentiful fins and three PCI power connectors (2 x 8-pin, 1x 6-pin).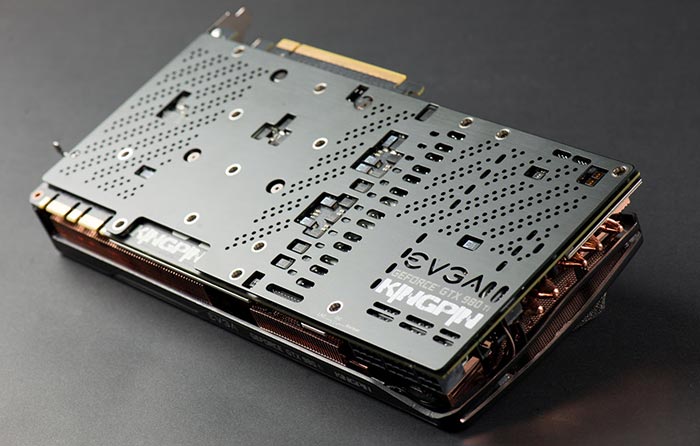 Going into more depth on the possibilities the new special edition card, Lucido told forum readers that "As far as the LN2 overclocking, I wanted it to be like a TANK and be able to run over and over and over again at very high voltages/current and not be flaky. I literally benched one the other day at 2025mhz/1.7v+ for many hrs straight just doing some pcb heater testing/tuning".
K|NGP|N cooling forum readers have been lapping up the information and teasers for the upcoming card and everyone wants to know more details about the card and when it will be released. In response, if you skip forward to the page 8 of the forum thread, you can see further choice component close-up shots thanks to EVGA employee TiN, but no date or pricing as yet.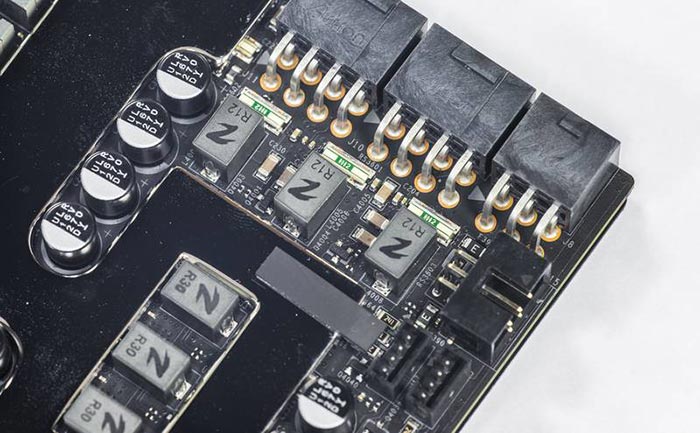 When EVGA gets round to launching the new K|NGP|N Nvidia GTX 980 Ti graphics card I will update you, in the comments, with a link to the press release.