Nvidia is preparing a pair of new budget-minded Maxwell architecture graphics cards, reports VideoCardz. According to its sources the green team will shortly reveal the successors to the GeForce GTX 750 and 750 Ti with second generation Maxwell-based products.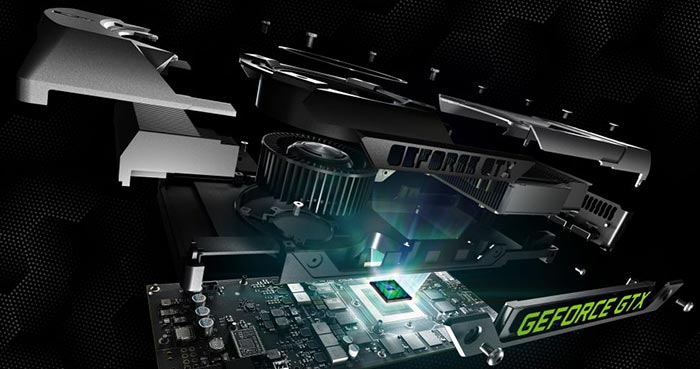 The Nvidia GeForce GTX 950 and 950 Ti will be based upon a version of the GM206-300 GPU, which features in the current GeForce GTX 960. It will obviously be cut down somehow, probably featuring less than the full complement of 1024 stream processors on offer in the GTX 960 graphics card. The 'GM206-250' GPU, which will power the new lower midrange GeForce GTX 950 and 950 Ti cards, will also probably offer lower standard clock frequencies and a maximum of 2GB of graphics memory via its 128-bit bus.
It is thought that Nvidia will be launching the GeForce GTX 950 and 950 Ti cards to hit back against AMD's new Radeon R7 360 and R7 370 products. AMD compared these cards, price and performance wise, to the 18 month old Nvidia GeForce GTX 750(Ti) graphics cards. To compete effectively Nvidia is expected to price the GTX 950(Ti) cards at around $150 while obviously keeping far enough away from the $200 region that its GTX 960 sells for.

Being based upon a second generation Maxwell processor the new graphics cards should feature modern graphics technologies and GPU support for H.265 (HEVC) encoding and decoding, HDCP 2.2 protection over HDMI 2.0, DirectX 12.1, OpenGL 4.3, and OpenCL 1.1.