Gigabyte has become the latest add-in-board partner to launch, or simply list and make available, its own branded version of the AMD Radeon R9 Fury X graphics card. If you keep an eye on the Industry Press Release section of the HEXUS site you will see it is the latest in a long line of partners to box and sell this interesting new generation GPU packing card.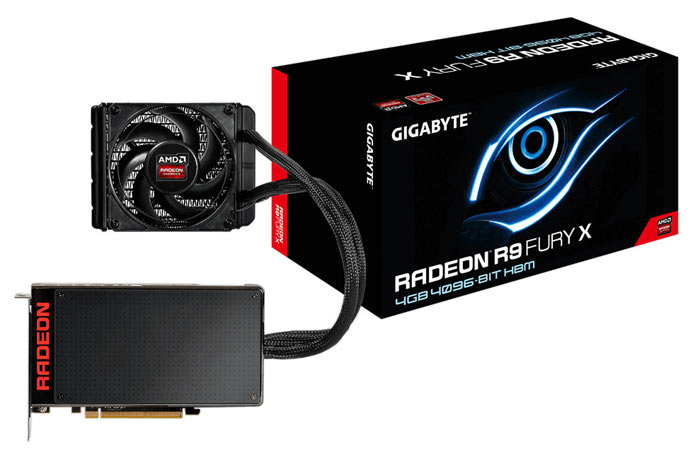 From the above intro it won't surprise you to see the only difference shown in the Gigabyte screenshots are the box-art imagery and that the graphics card itself is identical to the one we reviewed yesterday here on HEXUS.
Gigabyte lists the following key specifications of its Radeon R9 Fury X graphics card:
Powered by AMD Radeon R9 FURY X GPU
Close-Loop liquid cooling system
Integrated with 4GB 4096-bit High Bandwidth Memory (HBM)
Core Clock: Up to 1050MHz
Features HDMI / DisplayPort
System power supply requirement: 750W
A more extensive spec list is available here.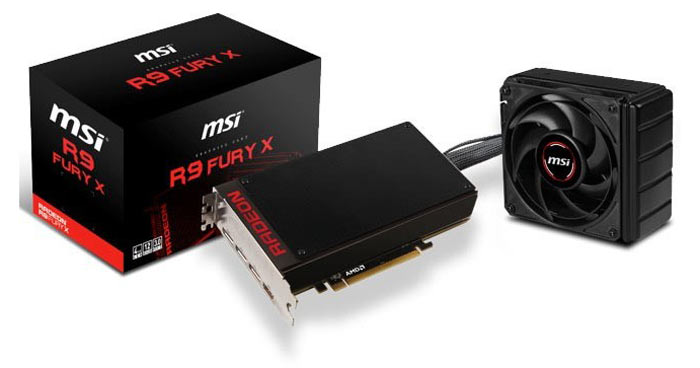 Other reference design based AMD Radeon R9 Fury X graphics cards we have seen launched and detailed in press releases received in the office include examples from: MSI, PowerColor and MainGear. Of course there are other companies that have launched their Radeon R9 Fury X graphics cards that might be being a little tardy in sending us information such as; ASUS, Sapphire and XFX which are all listed as retailing at £546.62 on pre-order by our friends at SCAN Computers. US customers will be paying around $650 for their choice of Fury X, plus applicable state taxes etc.