Hong Kong based PCs and accessories maker ZOTAC has unveiled its product lineup for exhibition at Computex 2015. The show will kick off in Taipei at the start of next week and ZOTAC will be showing off new ZBOX mini PCs and a custom hybrid cooled Nvidia GeForce GTX Titan X graphics card.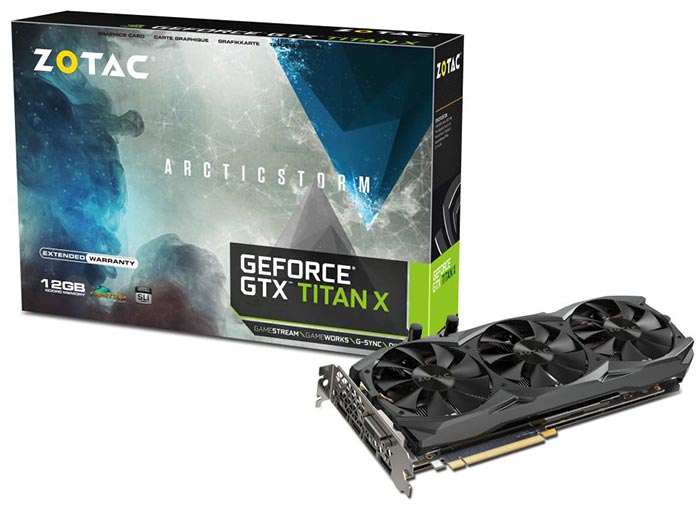 The ZOTAC Titan X ArcticStorm (ZT-90402-10P) is the first in a series of ArcticStorm graphics cards. This new graphics card will employ a hybrid thermal system which uses air and/or liquid cooling. ZOTAC says you can use this card in a simple air-cooled only configuration or hook it up to your own liquid cooling solution via standard 10mm connectors "for the ultimate chill". Fans remain off if the GPU is operating below a 65°C threshold.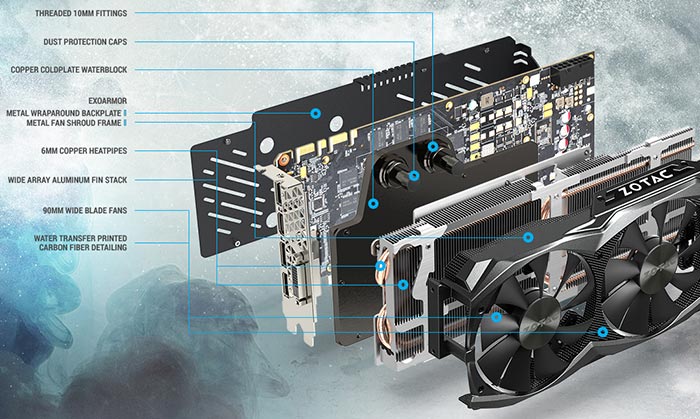 In the ArcticStorm's construction ZOTAC says it has chosen the best materials and components for all thermal design aspects; a copper waterblock, aluminium cooling fins, carbon exoarmour, metal backplate and fan shroud, copper heatpipes and three 90mm wide blade fans.
The GPU is clocked at 1026MHz/1114MHz (base/boost) and users should be able to be "push the limit" and overclock it further, especially when connected to a liquid cooling solution. As a reminder, the reference Titan X graphics card runs at 1000MHz/1086MHz. The 12GB GDDR5 384-bit memory on the ArcticStorm Titan X is clocked at a reference 7000MHz.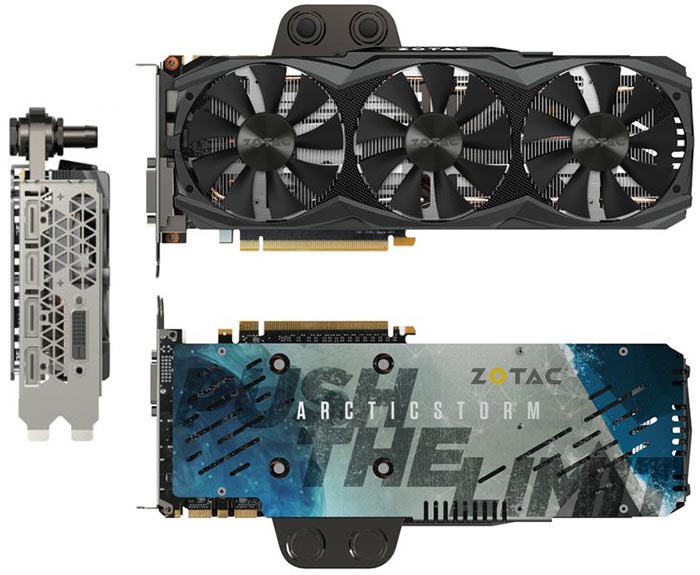 It is interesting that Nvidia usually restricts third party changes to its Titan reference designs yet ZOTAC has managed to squeeze this one out. While we are certain to see this new graphics card at Computex, we don't yet have any word on pricing or availability.