Nvidia's hotly anticipated upcoming enthusiast-grade GeForce GTX 980 Ti graphics card, has been subjected to an early photographic exposé. At the start of the long weekend leak-centric graphics cardz site VideoCardz published a trio of revealing snaps showing the 980 Ti from a variety of revealing angles. The pictures revealed a number of details about the reference card configuration.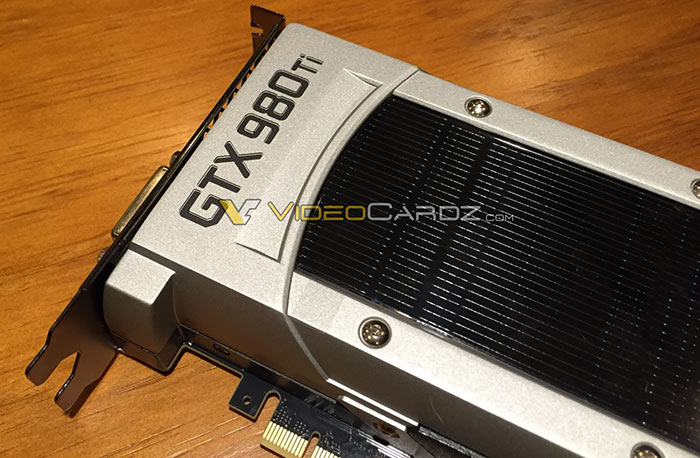 As you inspect these pictures you will see that there is little difference in appearance between it and the powerful Nvidia GeForce Titan-X other than the shroud colour. VideoCardz reports the GTX 980 Ti sample has two power connectors (6 and 8-pin) and it offers the same output options as the Titan-X; a DVI connector, HDMI port and three DisplayPorts. You will see there is no back-plate installed as standard.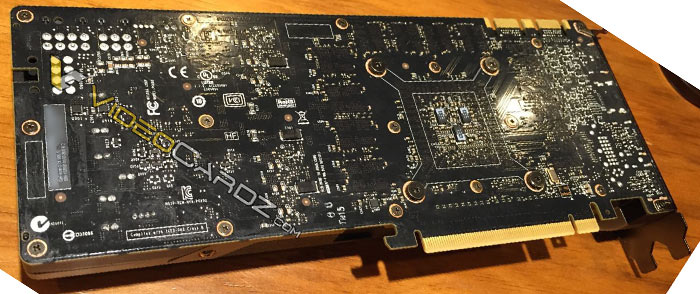 Delving into hardware specifications the same site reports that the GPU in play will be a 28nm GM200-310 model with two SMMs (Streaming MultiProcessors Maxwell) disabled (22 active). This GPU has 2816 CUDA stream processors and 176 texture mapping units. The core GPU clock will be 1002MHz and its 6GB of 384-bit wide GDDR5 memory running at an effective 7000MHz, will offer a Titan-X matching 336GB/s bandwidth. VideoCardz produced a nice, clear reference chart compiling and comparing the specs of this purported upcoming graphics card. See below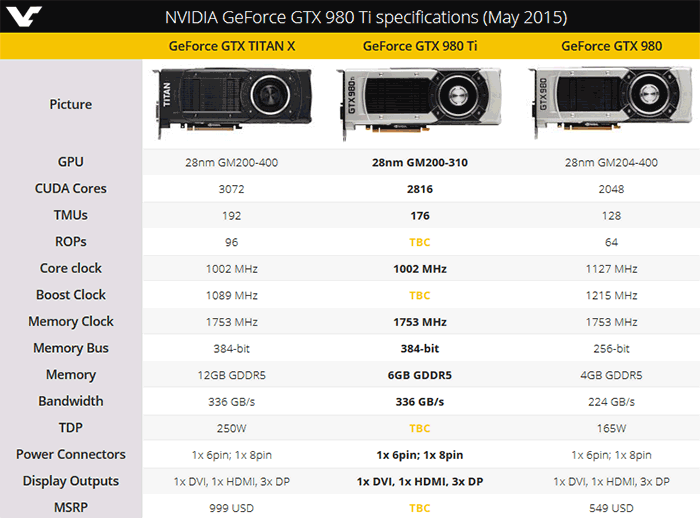 A week from today Computex Taipei 2015 kicks off and, according to the massive weight of current speculation, Nvidia will release the above detailed GeForce GTX 980 Ti to coincide with this important computer show. It is thought that Nvidia will strike early with its GTX 980 Ti card to try and take the wind out of the sails of an AMD announcement/launch at the show. AMD is, of course, busy preparing the industry's first HBM architecture graphics card(s).