PC components maker EVGA has launched its GeForce GTX 980 K|NGP|N Edition, named after overclocking world record breaker Vince 'K|NGP|N' Lucido. As you might expect this graphics card is built with the 'extreme overclocker' in mind with specially designed VRM, power inputs and cooling options.
The EVGA GeForce GTX 980 K|NGP|N Edition is not just a good choice for chasing 3D record breaking performance, thanks to the card's flexible design it can be fitted into a single slot to make one of the sleekest GTX 980's available on the market.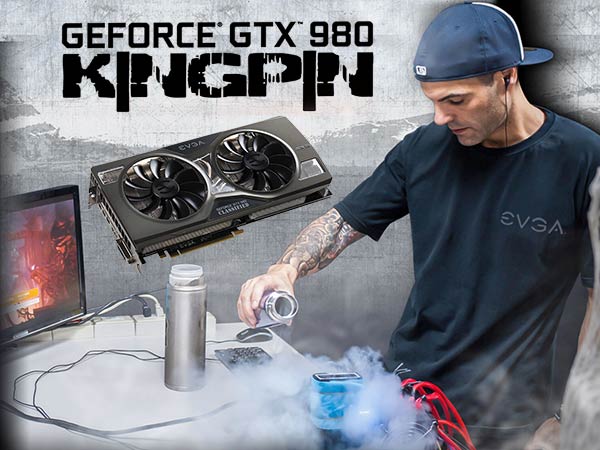 Overclocking enthusiasts will appreciate the digitally controlled VRM with a 14+3 power phase design which can deliver up to 600A of current while staying up to 28C cooler than reference designs. Three power inputs are installed on the card; 8pin + 8pin + 6pin. While overclocking you can keep an eye on the onboard real-time thermal sensor data.
The GTX 980 K|NGP|N Edition makes use of EVGA's ACX 2.0+ cooling system built into a metal shroud. The cooler shuts off at temps lower than 60C so your card will run silently for non-graphic intensive computing periods. The memory and MOSFETs are in contact with the EVGA MMCP+ cooling plate so they don't get overheated either. A single slot bracket is included with this card so you can use it with your own waterblock.
Extreme overclocker Lucido said "The power designs for both the GPU and memory on the EVGA GeForce GTX 980 K|NGP|N graphics card should allow some insane overclocking and some of the highest clock speeds seen to date. Also, with the new multi-colour LED cooler, you can customize the look of the card to fit any system."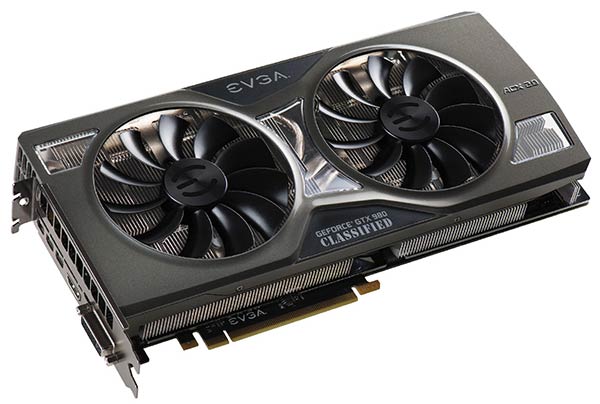 Other key benefits of the EVGA GeForce GTX 980 K|NGP|N Edition include:
Quick Switch triple BIOSes
Straight Heat Pipes
12 Layer PCB
Customisable LED colours with EVGA Precious X
Double ball bearing fans for longer lifespan
Low power consumption of the ACX 2.0+ cooler
Beyond the above custom EVGA features this card's specs include; HDMI 2.0, DisplayPort 1.2 and Dual-link DVI connectors. The GPU runs at 1291MHz base and 1393MHz boost with a memory clock of 7010MHz. The pre-order price is €749.99, shipping of cards will begin the week starting 19th Feb 2015.