What are thought to be the first pictures of a graphics card PCB sporting the Nvidia GM200 GPU have been published on a Baidu forum (Chinese). There are quite a few closely detailed pictures of what is possibly a reference design board, showing the Nvidia GM200 chip closely, as well as a number of important complementary components.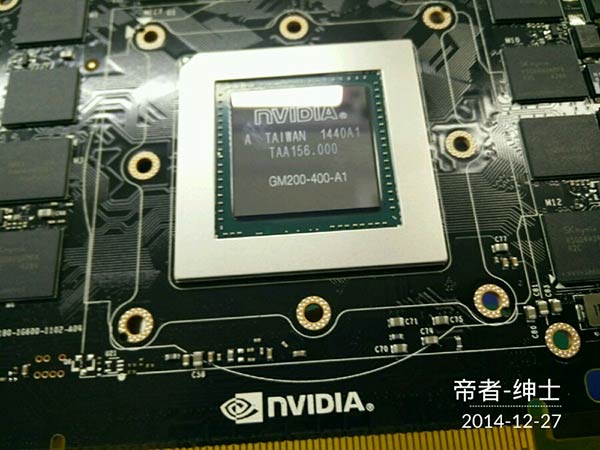 The Nvidia GPU, which is made in Taiwan, bears the model inscription "GM200-400-A1". Looking around elsewhere on the photos of the PCB you can see that it is accompanied by 24 Hynix H5GQ4H24MFR memory modules providing 12GB of GDDR5 memory in total. The bare board also offers three DisplayPorts and a single HDMI. Overall the I/O looks very similar to that of the GTX 980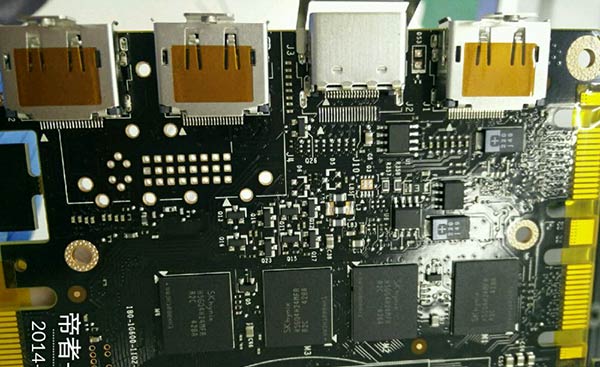 The leak specialists over at VideoCardz reckon this graphics cards has been put through its paces and had previously appeared on a GPU-Z database entry (as below). If that is the same card we expect 3072 shader processors, 96 ROPs, and a 384-bit memory interface to be present. The reported 988MHz GPU clock speed might be lower than in the final retail samples. You will see that these newly published leaked GM200 shots are time-stamped 27th December 2014 while the GPU-Z stats were logged a couple of days earlier, on 24th December.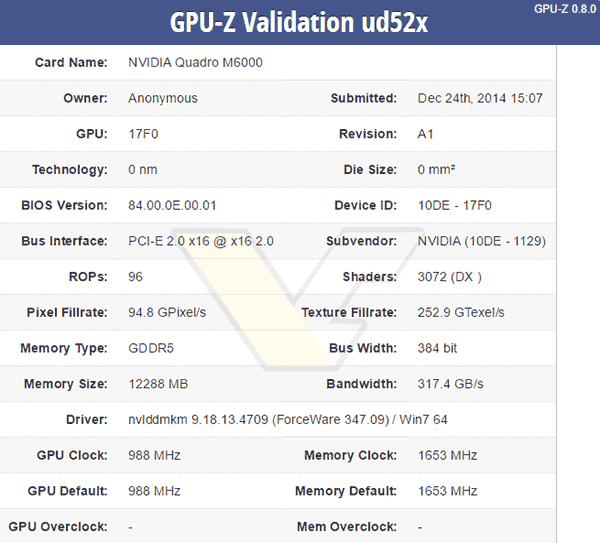 Meanwhile TechReport puts two and two together and says a GM200 launch next month would fall in line with previously published timelines and the fact that TITAN cards are usually launched in February. They are also usually priced very high, as a halo product.