MSI Germany has shown off what is believed to be one of its upcoming graphics cards based upon the Nvidia GeForce GTX 970 GPU. The rendered graphic shows off the MSI TwinFrozr V cooling solution. In related news PCHub, a major PC component retailer in the Philippines, has revealed the prices of both the GeForce GTX 970 and GeForce GTX 980. The same outfit also revealed a packaging and card shot of a ZOTAC GeForce GTX 970.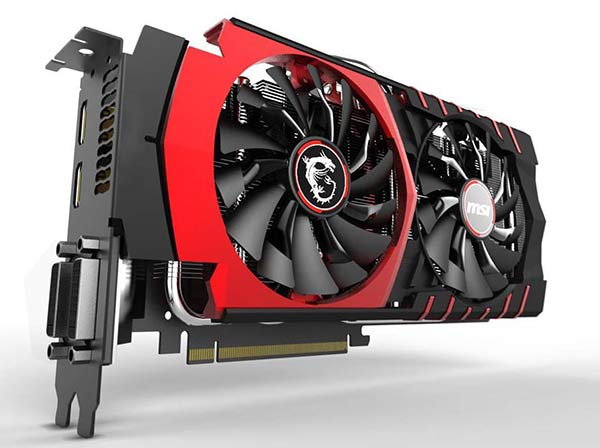 MSI official tease
MSI didn't explicitly say that the teaser image is of one of its new Nvidia GeForce 900 series graphics cards. Rather it highlighted the TwinFrozr V cooling solution on board; "This is the twin Frozr V cooling you will see soon on our new graphics cards," wrote MSI Germany's Facebook scribe. The writer said it is a good match for MSI GAMING motherboards and will provide "fantastic new features".
It is thought that this particular graphics card with its twin 100mm fans would be a factory overclocked example.
PCHub Philippines
This Philippines based PC and components retailer has been chatting with FB fans about the upcoming GeForce GTX 900 range. Among the info gems it has decided to drop include:
Price: GTX 980 : 31-34k (£450-ish, $730), GTX 970 : 19-22k (£280-ish, $450)
Availability: "2-3 weeks maybe"
Designs: GTX980 "most likely" to be reference design only at launch time
Packaging shot: A boxed ZOTAC GeForce GTX 970 was said to have come from PCHub (see below).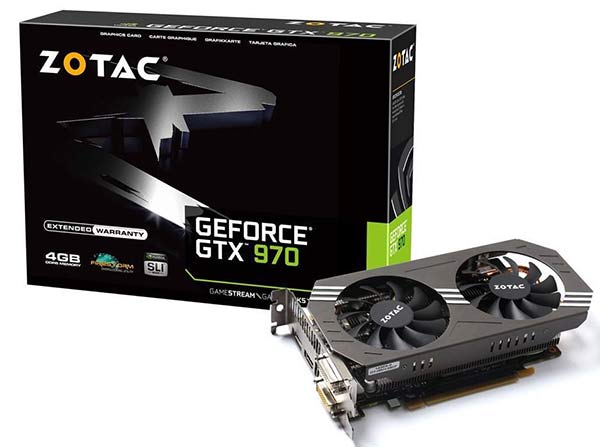 Earlier this week we reported on leaked images of a Galaxy branded GeForce GTX 970 and some sets of benchmarks and sys info pages. Nvidia's Game24 global 24hr PC gaming celebration is expected to be the platform for these cards to be released. That event starts on the 18th September and we should see all the official details and reviews of the rumoured GeForce GTX 980 and 970 in its wake.