More pre-launch information regarding the upcoming Nvidia GeForce 900 series of desktop graphics cards has emerged from sources in China. Yesterday the graphics card hounds over at VideoCardz spotted a post on Baidu (page now taken down - 404) with pictures of both a reference Nvidia GeForce GTX 970 graphics card and a Galaxy branded custom cooler version. Furthermore we got to see system information and benchmarks of the Galaxy made card which is thought to be an OC model.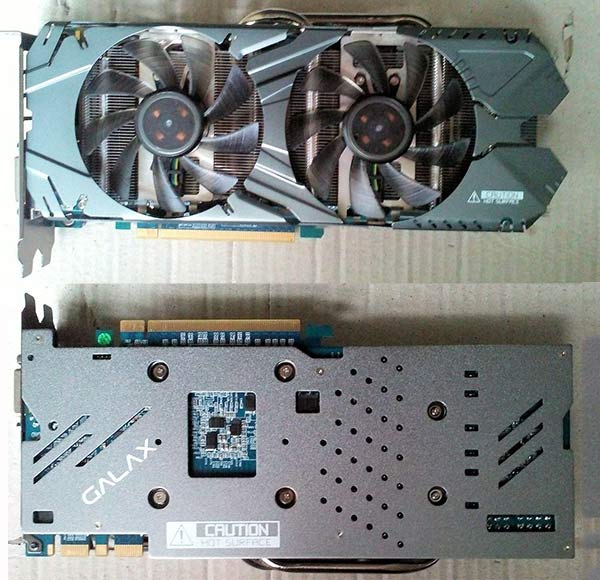 The pictures are sharp and detailed and you can clearly see the Galaxy signature blue PCB enclosure with twin fans and backplate design (above). Interestingly Galaxy's GeForce GTX 970, as seen here, has both 8-pin and 6-pin PCIe power connectors while the reference design uses just two of the 6-pin variety. That hints at some overclocking facility but according to previous info twin 6-pin connectors would still be enough - no more than 190W is required.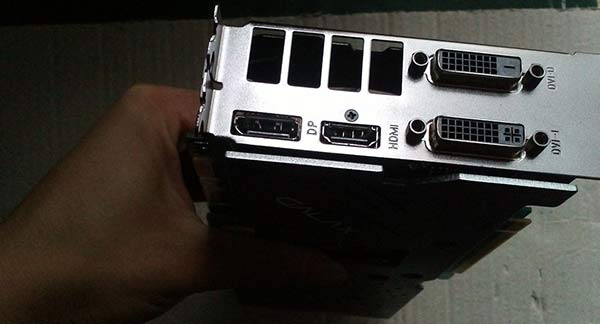 Other pictures show that the reference PCB design is very similar to that used by the GTX 670 and GTX 760 graphics cards. This ties in with an earlier VideoCardz rumour, as does the use of the identical reference cooler as the 600 series.
System information and benchmarks
The key pieces of information seen in various system information screen shots are as follows (via TechPowerUp):
1,664 CUDA cores
138 TMUs
32 ROPs
256-bit wide GDDR5 memory interface
4GB standard memory amount
1051MHz core, 1178 MHz GPU Boost, and 7012 MHz (GDDR5-effective) memory clocks
224GB/s memory bandwidth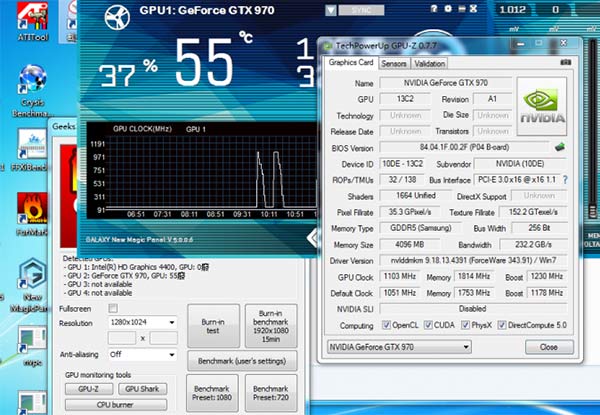 We have a screenshot of a 3DMark 11 Extreme benchmark result to scrutinise too. Below you can see clearly the overall score of X3963. The computer which performed the benchmark was a dual-core Intel Core i3-4130 machine and it is estimated that the Galaxy GeForce GTX 970 would score between the current GeForce GTX 780 and GTX 780 Ti cards all else being equal.