Last month we saw Palit introduce the first passively cooled Nvidia GTX 750 (Ti) based KalmX cards. Also ASUS announced its semi-passive Strix cooling enhanced GTX 750 Ti graphics card. Now Hong Kong based firm ZOTAC has joined the quiet throng with its own passively cooled, silent ZOTAC GeForce GTX 750 ZONE Edition graphics card.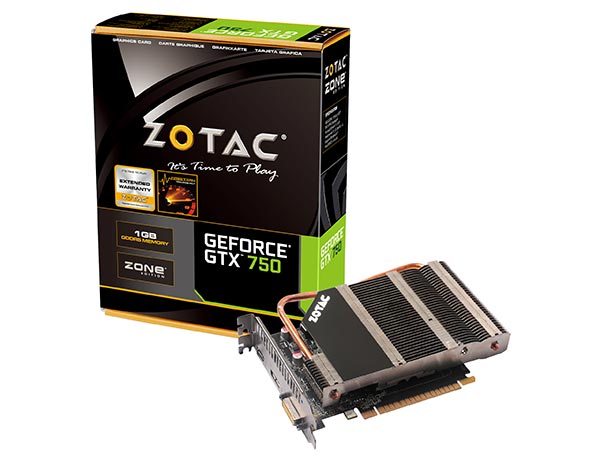 ZOTAC's CEO, Tony Wong, said about the new graphics card "The PC is the only system where you can truly experience next-generation gaming with unrivaled visual fidelity and smoothness. Our new ZOTAC GeForce GTX 750 ZONE Edition gives gamers the performance and stunning graphics they crave while operating silently to focus on the game and not fan noise." With a lot of people seemingly interested in making living room gaming and media centre PCs a totally silent card such as this could be of great appeal.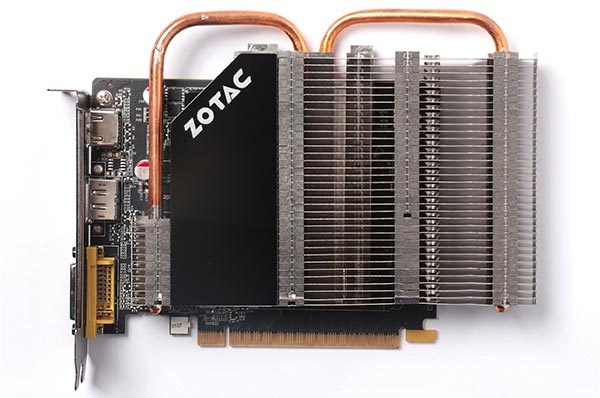 The ZOTAC GeForce GTX 750 ZONE Edition is a dual-slot form factor card. ZOTAC says that its "exclusive" heatsink design "ensures the card operates at optimal temperatures for long gaming sessions," which is exactly what you would wish for, especially if you lived in Hong Kong with its humid sticky weather. The heastsink employs copper heat pipes paired with aluminium fins as the basis of its construction.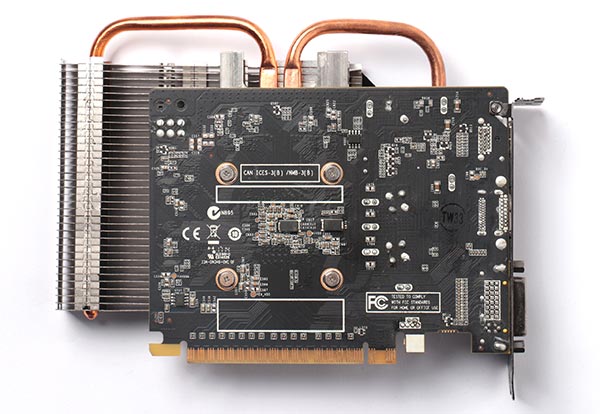 | | |
| --- | --- |
| Product Name | ZOTAC GeForce GTX 750 ZONE Edition |
| GPU | NVIDIA GeForce GTX 750 |
| Engine Clock speed | 1033 MHz (base), 1111 MHz (boost) |
| Processor Cores | 512 |
| Shader Clock | N/A |
| Memory Clock speed | 5000 MHz |
| Memory | 1GB GDDR5 |
| Memory interface | 128-bit |
| Display Outputs | DL-DVI, HDMI and DisplayPort |
| HDCP | Yes |
| Cooling | Zero noise (passive) (dual-slot) |
| DirectX version | DirectX 12 (feature level 11_0) |
| Other hardware features | Hardware accelerated Blu-ray 3D ready |
| Software Features | Hardware Video Decode Acceleration Technology, NVIDIA CUDA technology, NVIDIA Adaptive Vertical Sync technology, NVIDIA Surround ready and OpenGL 4.4 |
| Windows capability | Windows 7/8 ready |
Compared with the previous silent and semi passive GTX 750 cards we've seen the ZOTAC card has its GPU and memory clocked a smidgeon lower.
Nvidia GeForce GT 720
Nvidia has released another range of desktop graphics cards called the GeForce GT 720 series. These cards feature 192 CUDA cores with a base clock of 797MHz. You will find variations of this card sold with both 1GB and 2GB of RAM connected via a 64-bit interface offering a memory bandwidth of 14.4GB/s (DDR3) or 40GB/s (GDDR5).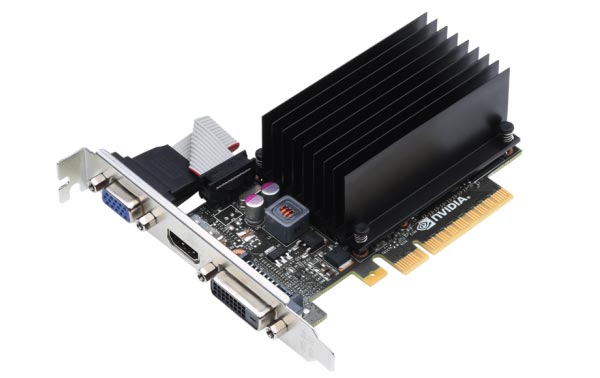 These low power cards (19W) support technologies including Microsoft DirectX 12, OpenGL 4.4, CUDA, DirectX 12, PhysX, FXAA, Adaptive VSync, 3D Vision. As standard they can be connected to displays up to 3840x2160 pixels via DVI-D, HDMI or VGA. Nvidia says GT 720 cards are good replacements for integrated graphics solutions offering up to 70 per cent faster gaming and up to "2x faster web browsing, 5x faster video editing, and 8x faster photo editing" performance.
HEXUS readers who keep an eye on our press release section will have noticed both EVGA and Palit launched graphics cards based on the GeForce GT 720 yesterday evening.