Images of what appears to be an upcoming Nvidia graphics card based around a GM204 Maxwell GPU have been published on Chinese tech forum GamerSky (via VideoCardz). What we see is said to be a GeForce GTX 880 engineering sample. Whilst various features of the PCB have been pixel-censored for some reason we can still see quite a few interesting details of what is to come from the green team.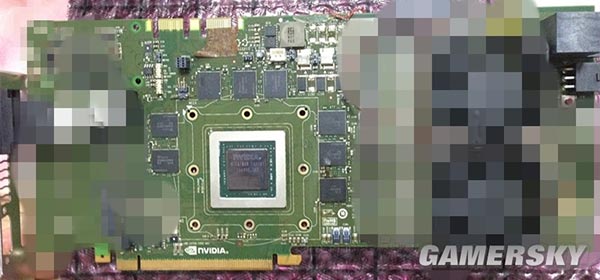 First of all looking at the memory chips, we see that sixteen SK Hynix H5GQ4H24MFR 512MB double-sided modules will provide this sample graphics card with an 8GB frame buffer. Of course this doesn't indicate a minimum RAM configuration but one of what will probably be several SKUs. VideoCardz believes that a 4GB version of the GTX 880 will be the first one launched. Also the memory chips are R2C speed rated suggesting a stock speed of up to 7000MHz.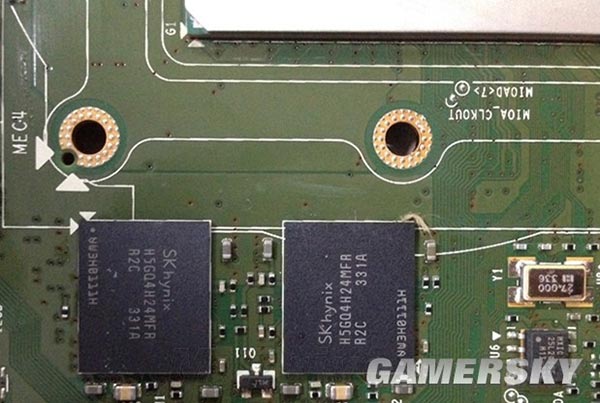 On the second page of photos at GamerSky there is a detailed close up of the power input section of the card. What you see is an 8+6+6 configuration. That holds the possibility of a total power delivery of 375W, which is a lot for a Maxwell architecture chip but could be just for the engineering testing sample to allow testing of different combinations of power supply sockets.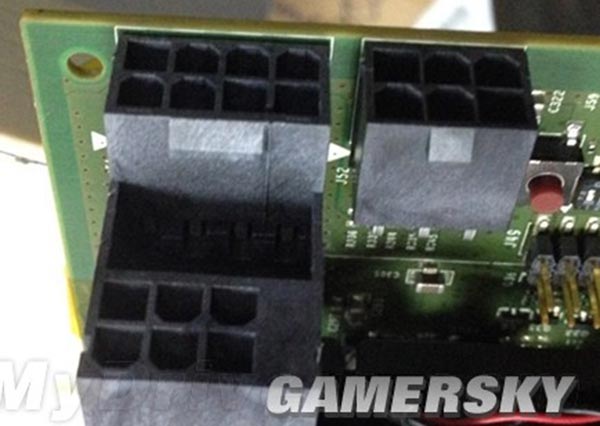 Finally there was some uncertainty, when these pictures were first published, about whether the GPU on the board was a GM210 or GM204. This has been cleared up by the appearance of a shipping manifest today at ComputerBase.de, which lists an electronic device being shipped from Taiwan to India with a part # GM204-A01 installed.