The HEXUS news offices have just been hit by a salvo of press releases by Nvidia graphics card manufacturing partners - informing us that they are releasing, introducing and even unleashing their versions of the Nvidia Titan Z dual-GPU graphics card. The last thing we heard about the GTX Titan Z, following its launch in March, was that it was delayed.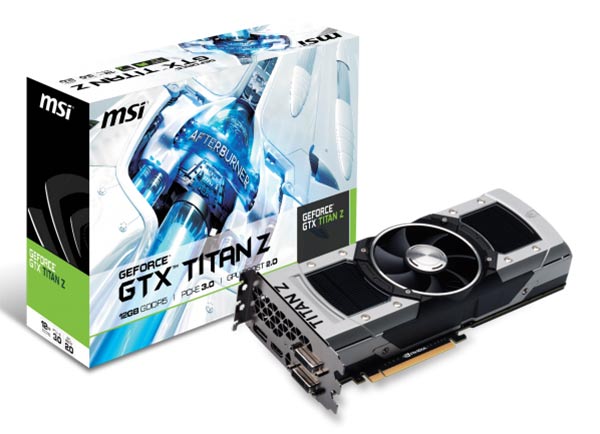 So far we've heard from EVGA, MSI and ZOTAC but we are sure more cards will be on the way. First of all let's have a quick recap about what these cards will all have in common:
NVIDIA GeForce GTX Titan Z (GK110B x2)
CUDA cores: 5,760 (2,880 per GPU)
Base Clock / Boost clock: 705MHz / 876 MHz
Memory: 12GB GDDR5 (6GB per GPU), 7GHz memory clock speed with 2 x 384 bit interface
TDP: 375W
Also remember Nvidia CEO Jen-Hsun Huang boasted that the above combination of graphics hardware would provide 8 TeraFLOPS of performance.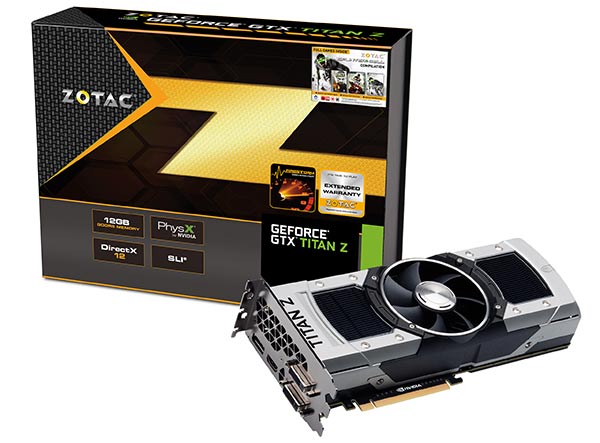 The delay news came with a suggestion that the Nvidia Titan Z was being subjected to last minute tweaks to help make its performance more of a headline grabber than its price tag. It still remains to be seen if this is the case, as we don't have any of these Titan Z cards available to us right now.
Looking at the EVGA, MSI and ZOTAC details we have been emailed it seems like MSI and ZOTAC have stuck pretty much to the reference spec as listed above, but EVGA has three varieties of GTX Titan Z on offer.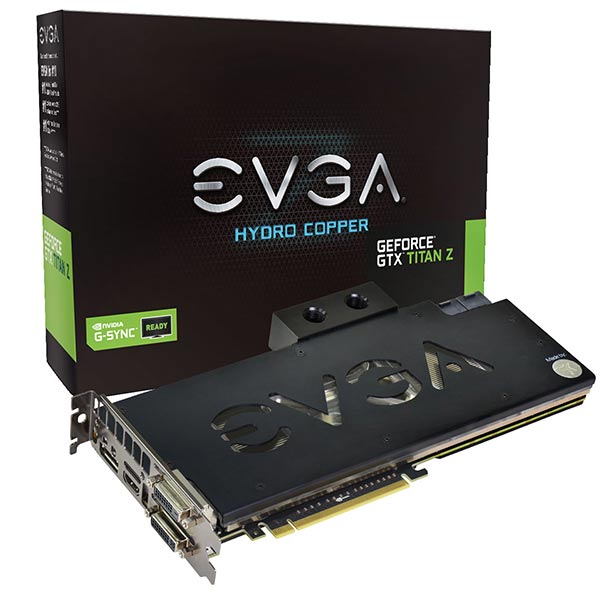 The EVGA GTX Titan Z 12G-P4-3990-KR is what you might call the vanilla card with core specs as above. However EVGA has also detailed the GTX TITAN Z Superclocked 12G-P4-3992-KR with a base clock of 732MHz and Boost Clock of 915MHz. EVGA also lists a GTX TITAN Z Hydro Copper 12G-P4-3999-KR model with a base clock of 758MHz and Boost Clock of 941MHz. Both these upgraded models keep the vanilla memory specs.
Are you looking for real-world performance figures for one of these so-far mythical GPU beasties? Then rest assured we will be putting one of these "supercomputer in a single graphics card" SKUs under pressure in the HEXUS labs soon.