We thought the Asetek-designed liquid cooler attached to AMD's Radeon R9 295X2 was a nifty bit of kit, but let's face it, that closed-loop system is like a baby's toy compared to Gigabyte's upcoming WaterForce.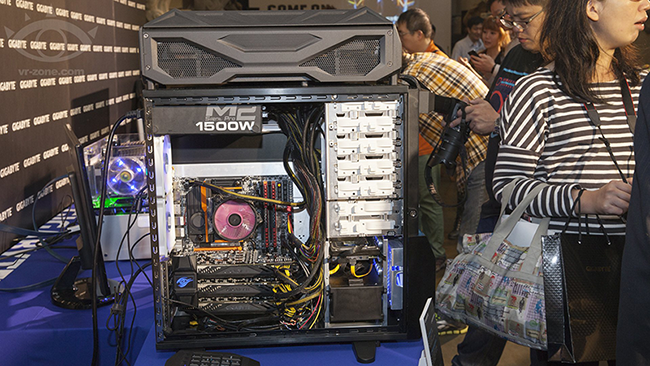 The Taiwanese manufacturer has a long history of producing award-winning WindForce coolers for its graphics cards, and while a WaterForce upgrade was always on the cards, we never imagined it being quite so... audacious.
HEXUS understands that the elaborate cooler is yet to be finalised, but Gigabyte has been showing off the tech to Chinese press ahead of a UK unveiling in the coming weeks.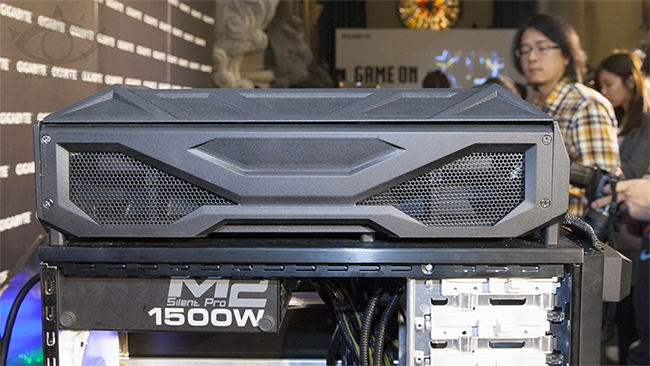 At the heart of the system is a rather large enclosure designed to sit atop gaming chassis. Exactly what lies inside is yet to be confirmed, but you can expect a giant radiator, a coolant reservoir or two, as well as pumps and fans.
Overkill in the extreme? Most certainly, but then the WaterForce is designed with that exact scenario in mind: it's aimed squarely at enthusiasts running a trio of ultra-high-end graphics cards.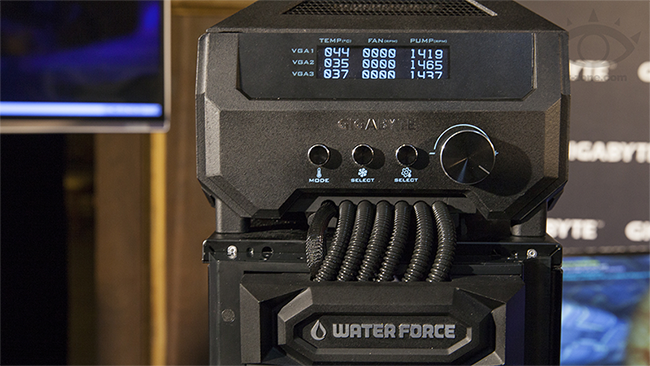 The top assembly appears to offer granular temperature, fan speed and pump speed controls, and the coolant tubes then feed through a 5.25in bay before being attached to the GPU water blocks.
Cable management leaves something to be desired at this early stage, though we suspect Gigabyte will refine the entire package prior to release.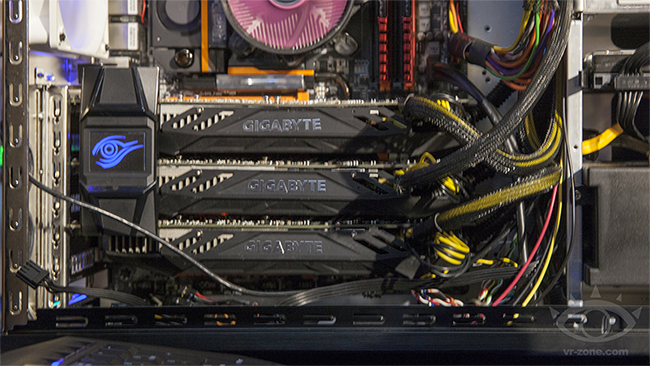 Pricing and availability is anybody's guess, but let's canvas some early opinions: is there a place in the market for Gigabyte's WaterForce, or is it too outlandish? Let us know what you think in the comments below.
Source: chinese.vr-zone.com