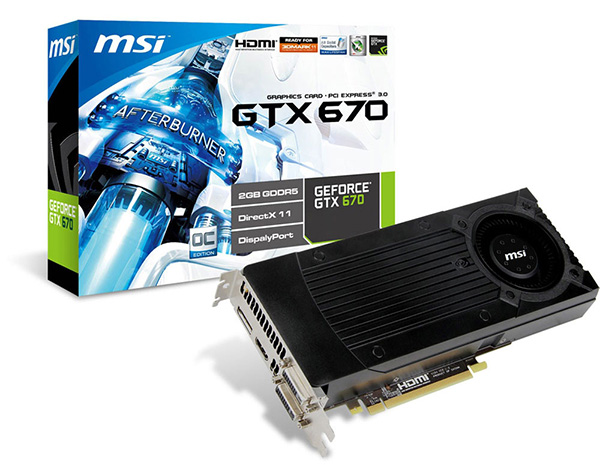 Having trouble picking out the right graphics card? Then maybe a price cut can help point you in the right direction.
We've recently seen AMD shave a couple of hundred dollars off the asking price of the Radeon HD 7990, but if you're looking for something more affordable still, Scan Computers* has just dropped the price of Nvidia's GeForce GTX 670 to a tempting £180.
The aforementioned price is for a factory-overclocked card from MSI, and there's a good deal on Asus's GTX 670 Direct CU II, which is now going for £190.
GTX 670s at GTX 660 Ti prices sound tantalizing to us. What do you think, folks, is this the graphics card bargain you've been waiting for?
Source: Scan Computers