Nvidia is due to release the GeForce GTX 770 at the end of the month. However, some sources say that if you have a GeForce GTX 680 you can make your own GTX 770 with a quick BIOS flash. This would mean that the upcoming GeForce GTX 770 is little more than a rebranding exercise. This kind of graphic-card rebranding behaviour is not without precedent, is this DIY GTX770 going to be exactly the same as one of the models released near the end of May?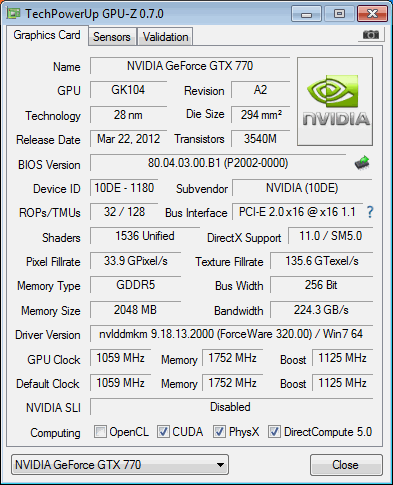 The upcoming GTX 770 is a GTX 680 in disguise?
A Reddit poster has uploaded a BIOS (.bin) file and the required driver information (.inf) file which will enable an Nvidia GTX 680 owner to get a GTX 770 for "free". The post says "The upcoming GTX 770 is a GTX 680 in disguise. NVIDIA has gently revised the GK104 architecture, mostly with process improvements, but the 770 is basically the same beast! Which is good for us enthusiasts." The post continues to describe the method "By flashing the included BIOS (.bin) to your board, then dropping the included .inf file into the 320.00 driver package before installation... you too can have a GTX 770 weeks before it's released! Please note it has to be a 320.xx driver, as support for the 700 Series was added in the DLLs around this time." A download link for the files you would need is here. (try it at your own risk)
Not a GTX 770 BIOS
Today TechPowerUp posted a word of warning and said that the BIOS supplied by the Reddit user isn't a real GTX 770 BIOS but a "modified GTX 680 BIOS" with increased clock speeds and the .inf file modified to change the card's descriptor string. Depending on the model of the GTX 680 you currently have this BIOS/inf "could be unstable on most".
W1zzard, programmer of the GPU-Z utility, replied to the TechPowerUp post to suggest people should "Just use normal OC software to use these speeds. It's really no different".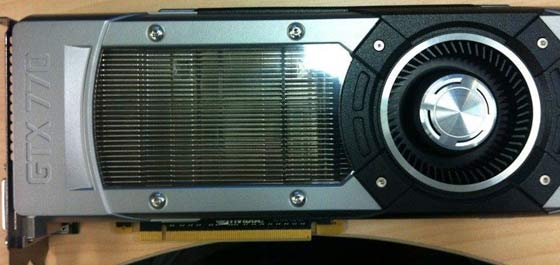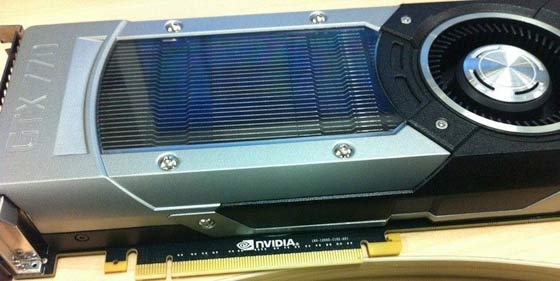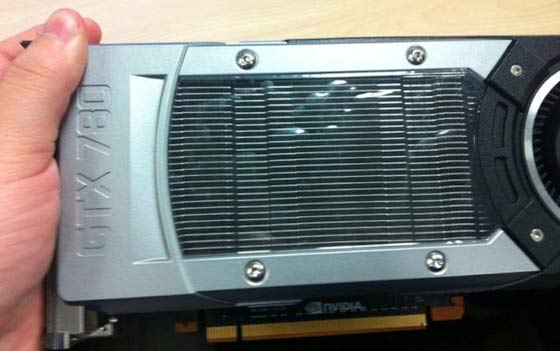 The photos above, purported to show the upcoming Nvidia GTX 770 and GTX 780 cards, emerged via a Chinese forum poster last week.