ARM has revealed some mobile graphic processing unit plans that will come to fruition in 2013. The company is readying the Mali-450 GPU, the successor to the popular Mali-400 GPU that powers popular smartphones like the Samsung Galaxy S2 and S3. The new GPU will offer the potential for double the performance of the Mali-400 and ARM want it positioned at a price that could see the chip in low and mid range devices.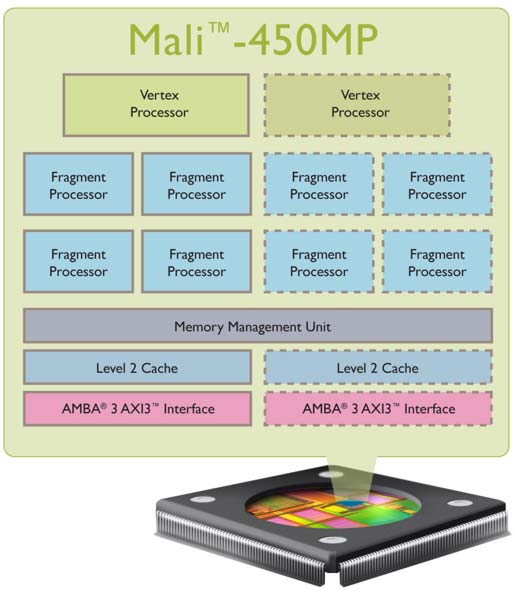 The display and GPU in a smartphone or tablet is increasingly important with larger screens and higher pixel densities becoming more and more popular. Also the popularity of mobile/tablet games that require some graphics grunt is on the increase. The Mali-450 is designed to meet that need at a keen price. The Mali-450 can offer double the performance of the Mali-400 by using up to 8 cores, however the increase in core numbers isn't all that has happened to the Utgard architecture. Steven Steele of ARM said that there have also been many tweaks to the internal graphics engine.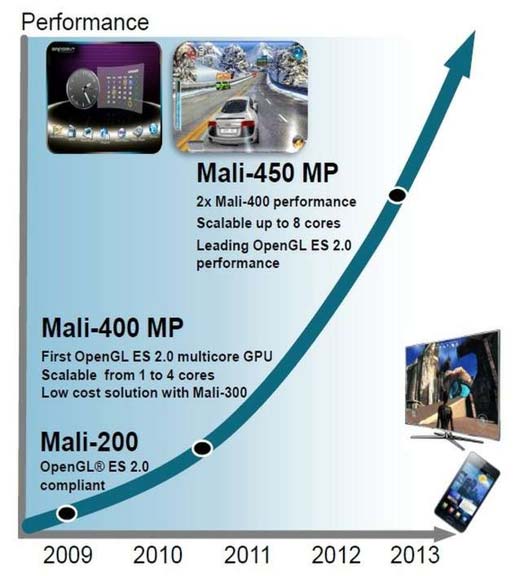 However the Mali-450 will not support general purpose computing on GPU (GPGPU) which is a feature reserved for ARM's higher end range of GPUs the Mali-T6XX series. These GPUs will use the higher performance Midgard architecture which features GPGPU, something that NVIDIA also have planned for the upcoming Tegra 4 chips.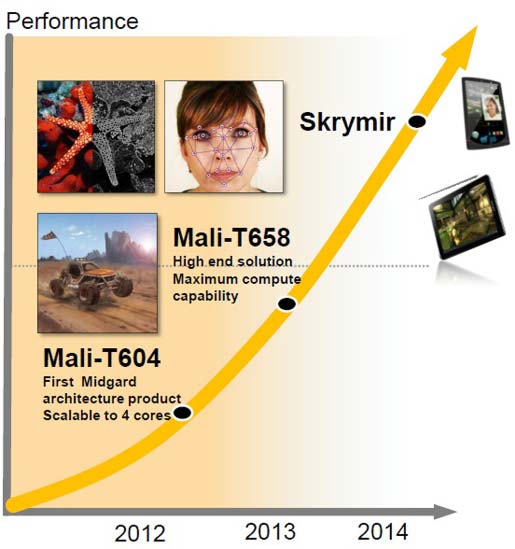 ARM expect to sell double the amount of Mali GPUs this year (100 million) compared to last. Having a choice of performance and price points will no doubt help drive sales in the future. Competitors NVIDIA and Imagination Technologies also want to supply GPUs for your mobile smart device and also have big plans for future GPUs. It's good to see healthy competition in this area but I wonder how all these superfast multi-core GPUs will impact battery life.