Remember the intriguing-looking GTX 560 Ti SKU that Chinese manufacturer Colorful was working on last month? Well, it has since been made official, and it's way more interesting than we'd originally thought.
The card - officially dubbed the iGame GTX 560 Ti Kudan - is, how shall we put it, a GeForce GTX 560 Ti with three BIOS modes, three fans, more than half-a-dozen heatsinks, an add-on daughter card for extra power phases and a do-it-yourself paint kit that allows you to style it however you see fit.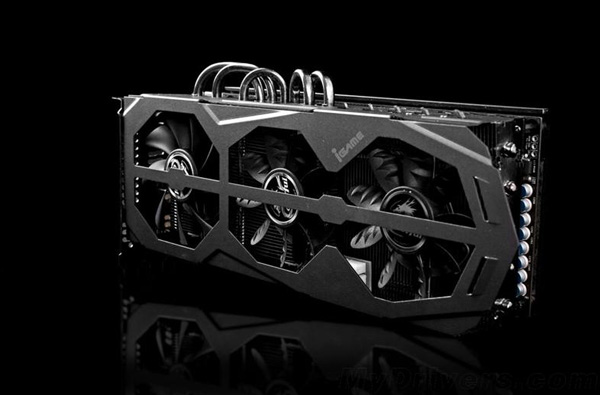 The feature list is preposterous, as is the size of the card. It occupies at least three PCIe slots (more if you have the bundled wing-like heatsinks attached), and it looks considerably longer than a regular GTX 560 Ti.
Though, regular clearly isn't the idea here. The Kudan edition draws juice from three six-pin PCIe power connectors and offers a choice of three BIOS modes. The standard setting will have the card ticking along nicely with a 820MHz core and 4,000MHz memory, but switching to the second Turbo BIOS raises those speeds to 900MHz and 4,200MHz, respectively.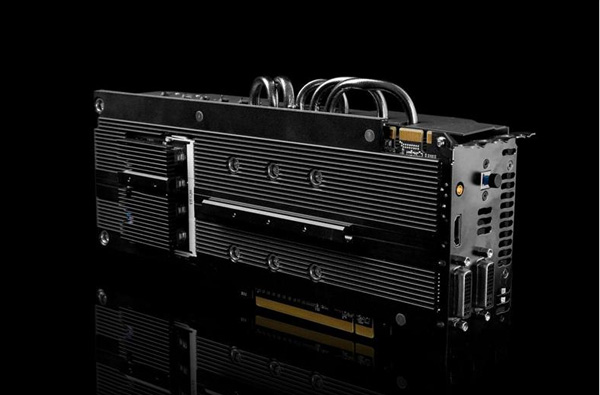 Not bad, but the performance side of things get real interesting when you add in the bundled daughter board. Armed with a further four power phases (taking the card total to 12), it includes another BIOS - dubbed "Monster", of course - that raises clocks to an incredible 1,010MHz for the core and an effective 4,500MHz for memory.
It's going to be one of the fastest GTX 560 Ti graphics cards on the market, and it might still be one of coolest, too.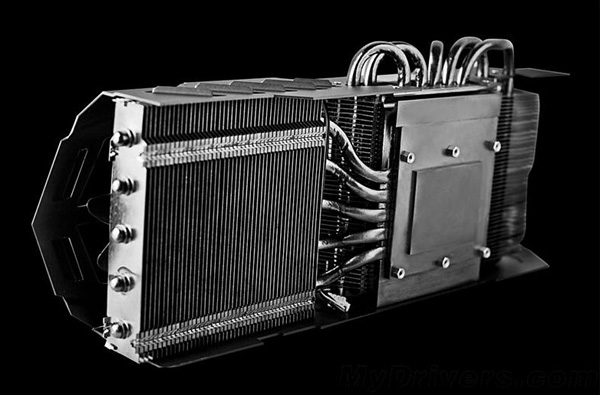 Out the box, the card-long heatsink is configured with three fans (two 70mm and one 80mm) that attach to more heatpipes and heatsinks than we'd like to count.
And if the above mass of metal just won't do it, Colorful has cleverly integrated an Air Kit that allows you to attach five additional heatsinks. We're not sure what real-world impact it'll have on temperature, but it certainly looks the business.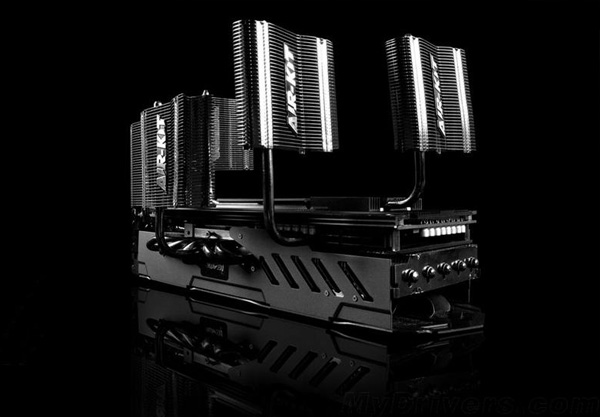 There's no mention of how much it'll cost, or whether or not it'll even make it to UK shores, but there's a good chance that those of you who've never heard of Colorful before will now remember the name. And perhaps that's the only explanation for a card as crazy as this?