Even though NVIDIA launched the original Fermi cards back in March, the architecture didn't really start to hit its stride until tweaked variants arrived in July. Now that the GTX 580 has launched with a highly refined take on this same design, it looks like the company might soon be applying the same magic to the other cards in the Fermi-family.
Unsurprisingly, it seems that a GTX 570 might be on the way at some point in the next few weeks. The card - which would still be based on the GF110 - would have an extra 32-core streaming multiprocessor (SM) compared to the GTX 470, bringing the total number of shaders up to 480 - the same as the GTX 480.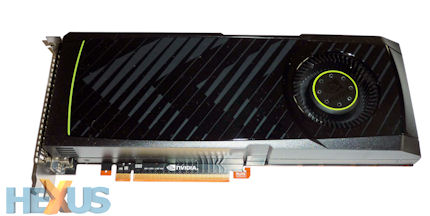 Combined with the same architecture improvements that we saw on the GTX 580 and an inevitable speed boost, this card is likely to perform at least on par with the GTX 480. Presumably it'll also ship with the improved vapour-chamber cooler, meaning that the new card will be a lot like a cooler, quieter and cheaper version of the GTX 480.
While the GTX 570 is expected to launch before the end of the year, a mainstream replacement for the newer GTX 460 isn't likely to arrive until early 2011. The underlying GF114 GPU is thought to be to the GF104 what the GF110 was to the GF100. That means we're likely to see a chip with eight 48-core SMs that are all enabled for a total of 384 shaders, as well as some other architecture and efficiency tweaks.
The reason that this chip is being withheld for the time being is apparently more to do with the market than the architecture. The GTX 460 is said to be selling well and - following recent price drops - is still in a very competitive position compared to AMD's offerings. Unless the newer Radeons see a significant price-drop, it's unlikely that the GTX 560 will arrive for at least a few more months.