Blizzard's StarCraft II has been one of the most hotly-anticipated games of the year. In development for the best part of seven years, the real-time strategy game's engine doesn't push the latest graphics hardware all that much. Heck, much like World of Warcraft, even decent integrated graphics can give you a reasonable games-playing experience if the settings are turned down.

So it may come as some surprise that the StarCraft II engine doesn't feature native implementation for anti-aliasing. Rather, NVIDIA and ATI have been left to force the jaggy-smoothing support via their respective driver control panels. NVIDIA's brute-force approach, enabled through the latest ForceWare R256 set, isn't as elegant as having in-game AA options, and ATI's now jumped on the same control panel-based bandwagon with a hotfix Catalyst 10.7a driver that you can find right over here.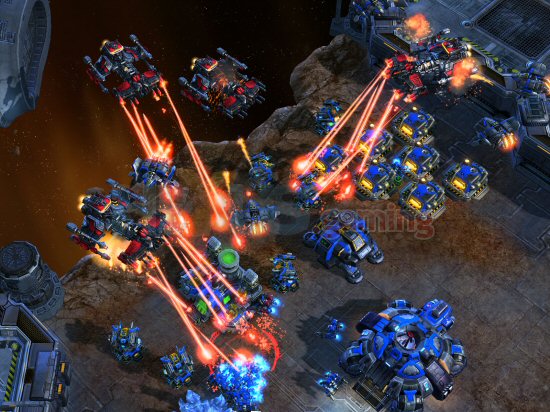 We're not sure what Blizzard's been playing at by not having in-game support, but there you go. Remember, folks, adding AA on GeForce and Radeon cards will require a trip into the control panel and manual selection of the anti-aliasing level. Happy playing!