While rumours of an official Nvidia GeForce RTX 2080 Ti Super graphics card continue to bubble up and bubble under, despite official denials, some modders from Brazil have decided to DIY such a beast. TecLab's slightly flawed hypothesis is that a GeForce RTX 2080 Ti Super can be cobbled together by taking an existing RTX 2080 Ti and swapping out its 11GB of GDDR6 at 14Gbps for RAM chips rated at 16Gbps. For a full-bodied official RTX 2080 Ti Super one would expect the shader count to be increased too. Nevertheless, this is an interesting bit of techy fun.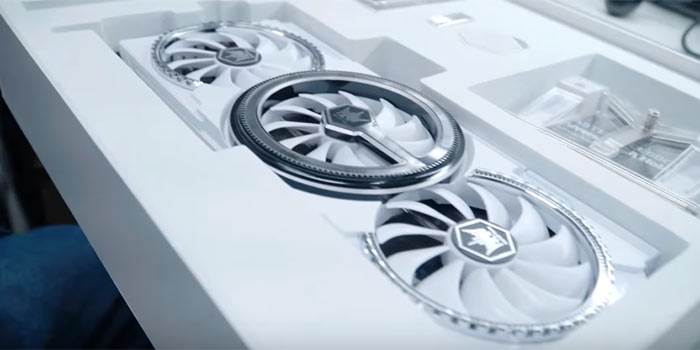 To create their top of the consumer pile 'Super' card, TecLab replaced the eleven 16Gbps GDDR6 memory modules on its target RTX 2080 Ti (a nice white Galax HOF model) using chips taken from a pair of Galax RTX 2080 Super graphics cards. It needed the 8GB x2 so there were enough chips to populate the RTX 2080 Ti (11GB). In summary, this effort swapped the existing 14Mbps rated GDDR6 chips for a full set of 16Gbps rated ones.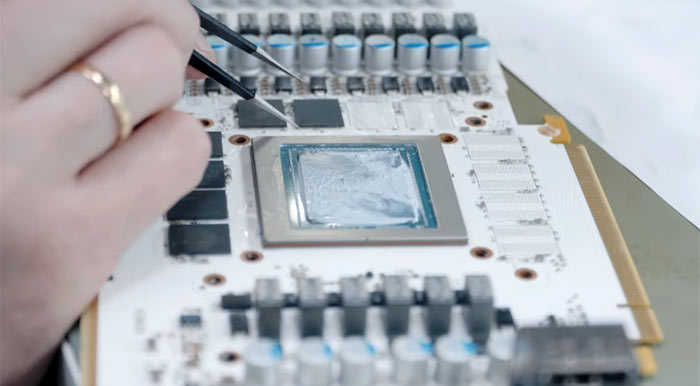 While the 14Gbps memory on an RTX 2080 Ti can be successfully overclocked past 16Gbps (as HEXUS achieved in our most recent review of the Inno3D GeForce RTX 2080 Ti iChiLL Black), this higher rated memory achieved a stable 17.2Gbps for TecLab, thus running the RTX 208 Ti with memory speeds 3.2GHz beyond stock.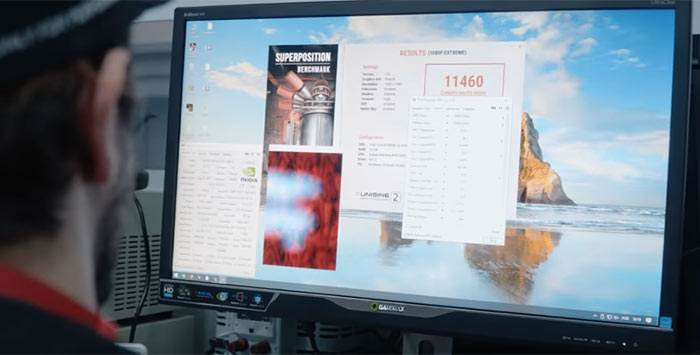 Of course removing and replacing memory is a soldering challenge beyond many enthusiasts comfort zone and it can easily go wrong due to inexperience and / or bad luck. You can see the process in the video embedded here if you are interested.
After completing the modding exercise, it was essential to test the capabilities of the GeForce RTX 2080 Ti 'Super'. Above you can see a screenshot showing a score of 11460 in the Superposition (1080p Extreme) benchmark.
Source: TecLab YouTube via Guru3D.