Nvidia has announced that this week two further professional creative applications have added support for its RTX technology. While support for RTX On in PC games has been underwhelming in quality of experience and quantity, depending on various factors, the green team and partners appear to be firing on all cylinders in the creative application sphere. Both Chaos Group's V-Ray and Blender's Cycles got RTX support added this week.
"Accelerating artist productivity is always our top priority, so we're quick to take advantage of the latest ray tracing hardware breakthroughs," said Phillip Miller, vice president of product management at Chaos Group. "By supporting Nvidia RTX in V-Ray GPU, we're bringing our customers an exciting new boost in their GPU production rendering speeds."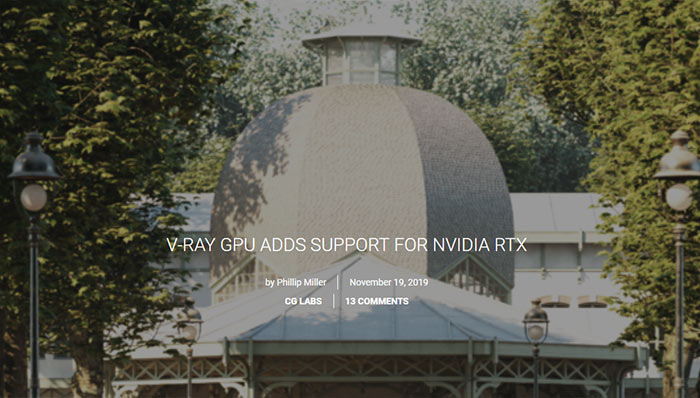 Looking at the performance numbers in V-Ray for 3DS Max, the new updates will speed up GPU rendering by an average of 40 per cent when compared to general GPU acceleration running on the same RTX hardware says Nvidia. Time is money and sluggish performance and delays sap creative inspiration and imagination so this is a very good speedup - especially for large complex photorealistic scenes which can take a long time to render.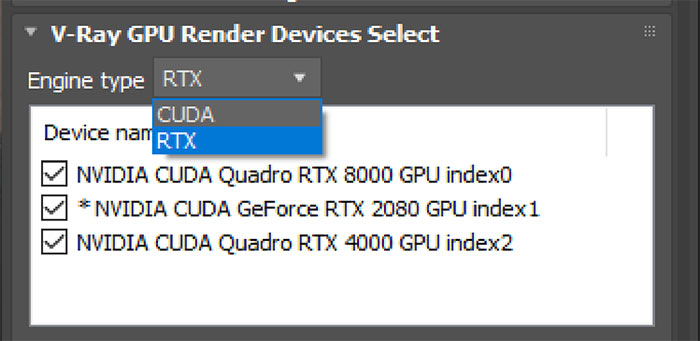 "In Blender Cycles we're always looking to reduce render time so artists can iterate faster," said Brecht Van Lommel, lead architect at Blender. "With Nvidia RTX, core ray-tracing operations are now hardware accelerated by the GPU, making this the fastest version of Cycles yet."
Specifically, the latest version of the Blender Cycles renderer provides real-time rendering of high quality imagery and performs 4x faster than the CPU-powered renderer. You can read more about the Nvidia OptiX ray tracing library here.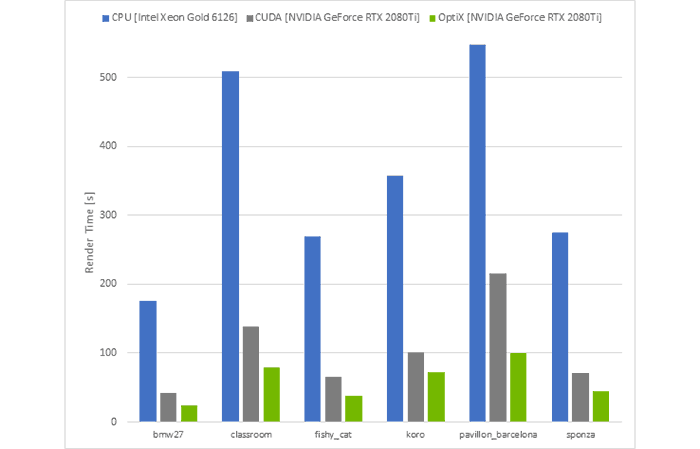 Alongside the news of these latest creative application releases that are accelerated with RTX tech, Nvidia took the opportunity to remind us of other important apps that work a lot faster thanks to RTX-powered ray tracing and AI.
Some Adobe Premier tools have got a huge boost thanks to Turing tech. For example a new GPU-accelerated AI feature called Auto Reframe crops and sizes video intelligently for different screen form factors and can run up to 400 per cent faster. Adobe Dimension 3D design was recently updated with GPU and RTX acceleration for much faster 3D rendering and interactive ray tracing.
Other apps name-checked, in the recent Nvidia blog post about the benefits of RTX for pro creators, include; Solidworks Visualize, Luxion KeyShot, Luxion KeyShot and Epic Games Unreal Engine.
Creators are reminded to download the new NvidiaStudio driver -released this week with optimisations and support for V-Ray, Blender and more - to get the best experience with the latest RTX creative and design applications.