As Nvidia continues to flesh out its 12nm Turing GPU based consumer graphics card range (the GeForce GTX 1660 Super just launched and GTX 1650 Super expected soon), it is encouraging to see some news titbits about a significant next step from the green team - 7nm Ampere architecture GPUs.
Hong Kong based HKEPC has shared some investor notes from Raymond James analyst Chris Caso, which appear to shed light on the timetable that Nvidia has in mind for its next gen GPUs. Caso mentions that the roll out of Ampere GPUs has been delayed. However, he doesn't provide any explanation of the delay; whether it was due to 7nm production problems, other issues, or simply strategic.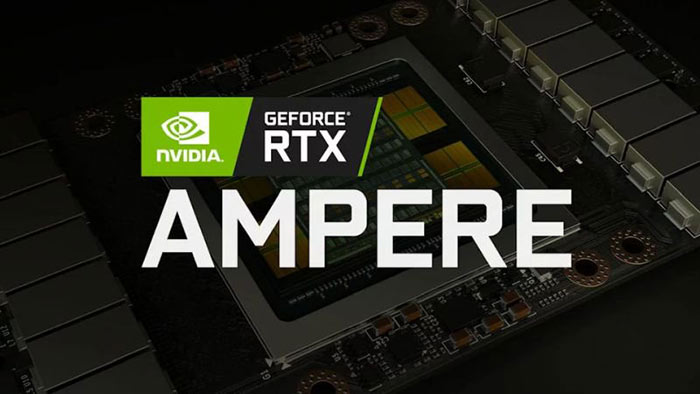 Nvidia will launch Ampere GPUs at GTC 2020 at the end of March 2020 in San Jose, asserts the Raymond James analyst. What you will see and hear about at this event will be data centre, AI and similar applications of Ampere, as one might expect. Thus the enterprise and corporate customers will get their hands on this architecture first. However, consumer releases could be teased at or around the event. Expect a boost to GPU clocks and greater power efficiency thanks to the 7nm EUV process. Meanwhile deep learning, AI processing and ray tracing performance, as well as general 3D acceleration uplifts should be on offer.

Naturally, the next big event on the PC enthusiast calendar where big product announcements proliferate is Computex 2020 (2nd - 6th June 2020, Taipei). Following Nvidia's recent MO, the higher-end consumer cards are tipped for a launch at this big PC trade show. The source report mentions a GeForce RTX 3080 Ti and RTX 3080, but the RTX 3070 is a possibility too.