Following on from the car license plate sourced Intel Xe graphics cards launch rumours last week, Taiwanese industry sources have now weighed in to provide support for a Computex 2020 launch event timescale. DigiTimes has heard whisperings from people in the know that Intel will unveil its first Xe architecture discrete graphics cards mid-2020.
The new discrete Intel Xe graphics cards will be built the 10nm process, says the source. However, the reporting on what target markets this initial salvo of graphics card products will aim at is rather nebulous. "Instead of purely targeting the gaming market, Intel is set to combine the new GPUs with its CPUs to create a competitive platform in a bid to pursuit business opportunities from data centre, AI and machine learning applications," writes the DigiTimes team.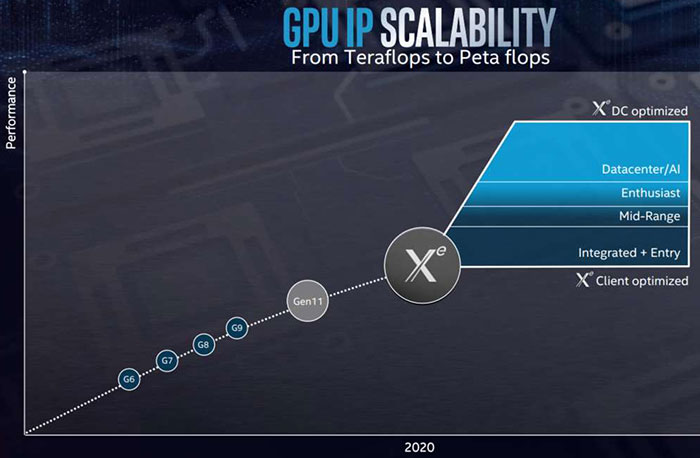 Overall, the Xe project is described in this report as an effort by Intel to scalp data centre, AI, autonomous driving, and machine learning business from rival Nvidia. Can Intel finesse its GPU design to please the PC gaming market too? That is a big ask for this initial discrete offering under the stewardship of Raja Koduri.
With summer 2020 mentioned (and June 2020 embossed on Koduri's Tesla vanity plate) one would expect Intel to host an Xe graphics event in the run-up to at Computex 2020. Going forward to 2021, DigiTimes sources indicate that 7nm Xe GPU packaged using Foveros 3D technology is planned.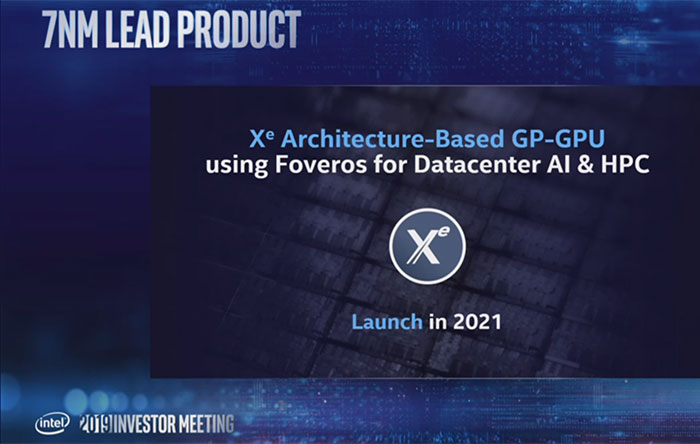 Xe graphics ray tracing confusion
Intel has stated that it didn't confirm that Xe graphics cards would have hardware support for ray tracing, at a recent developer event in Tokyo, wrote PCGamesN in a report yesterday. It puts the confusion down to simple mistranslations from Japanese to English. However, Intel has confirmed that some Xe solutions, like those targeting content creators who indulge in 3D rendering, will offer ray tracing acceleration, says the website.
Hopefully the above has provided a little enlightenment with regard to Intel's Xe raytracing plans. In brief I think it is pointing to a GPU hardware stack where some SKUs have some/more ray tracing acceleration than others. Perhaps it will be somewhat like Nvidia's GeForce GTX / RTX split range of discrete GPU offerings based on the Turing architecture.