Intel chief architect Raja Koduri has a thing about personalised 'vanity' number plates. Back in September 2016, while still a big wheel at AMD, Koduri scalped the 'Radeon' number plate from the DMV, apparently just before Chris Hook's application went through for it.
In May 2018, it was observed that Koduri, having left AMD, had bolted on a new vanity plate with one that spelled out 'MIGA'. That didn't stand for 'Make Intel Great Again', as some pondered. Koduri cleared up the meaning of the acronym via Twitter, saying it meant "Machines, media, intelligence, imaging, graphics, architecture - all my favourite topics..."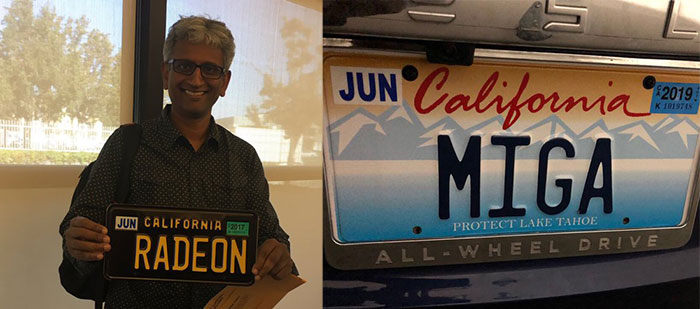 Just ahead of the weekend @rajaontheedge updated his Twitter followers with yet another number plate change on his Tesla automobile - it now spells out 'ThinkXE'. We have seen Intel Xe discrete GPU plans in the news since late 2018. In recent months the upcoming graphics cards feel like they have become materially closer as stories about driver support and other details emerge.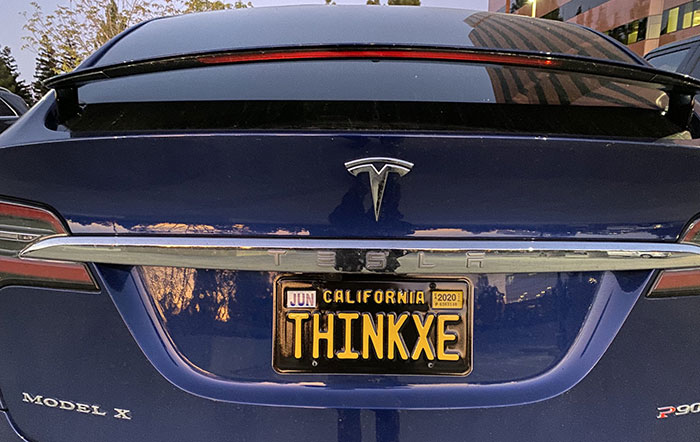 Intel Xe dGPUs should arrive in 2020, we can see from previously published Intel slides and roadmaps. Interestingly, many think that Koduri's latest number plate change provides the key date for the launch of Intel Xe GPUs. If you look closely you can see on the top strip of the number plate, flanking the car's registered US state, is June and 2020. It looks like a Computex 2020 launch event is lined up.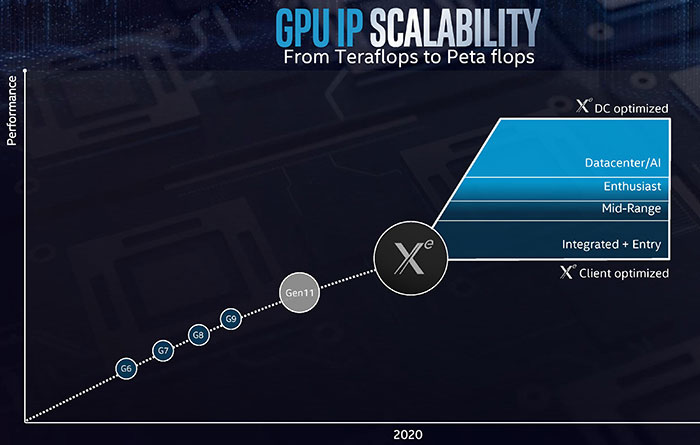 Xe is the codename for the Intel Gen12 graphics architecture which will come in a range of consumer and data centre optimised forms.