Intel discrete GPU plans
At the start of this week it was interesting to see some indication of Intel's Gen12 and Xe dGPU plans. An Intel test graphics driver was rather too revealing for Intel (in its code strings) and has since been removed, but not before various insights and indications could be gleaned from the data.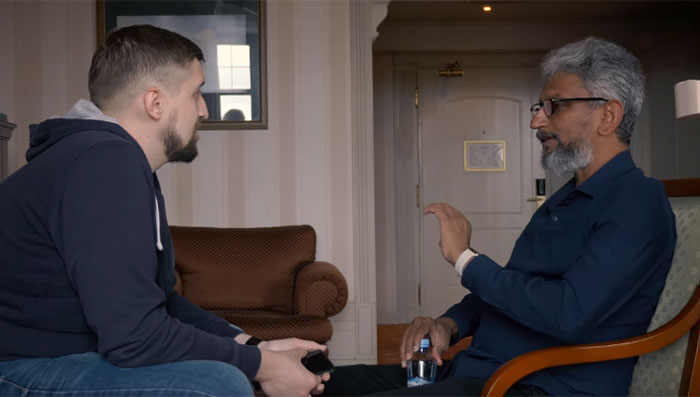 Today we see some news about Intel's pricing intentions, as it prepares to enter the dGPU market. Raja Koduri, Intel's chief architect and senior vice president of architecture, software and graphics, was interviewed by a Russian YouTube tech channel and the chat published yesterday.
As TechPowerUp reports, much of the interview is run-of-the-mill stuff, about Koduri's career moves but it moves along to plans for Intel discrete GPUs. If you skip forward to about 6 minutes 15s in the video and make sure you have English auto-translate captions turned on (if you don't speak Russian), then you will see/hear Koduri confirm an aggressive price strategy for Intel graphics.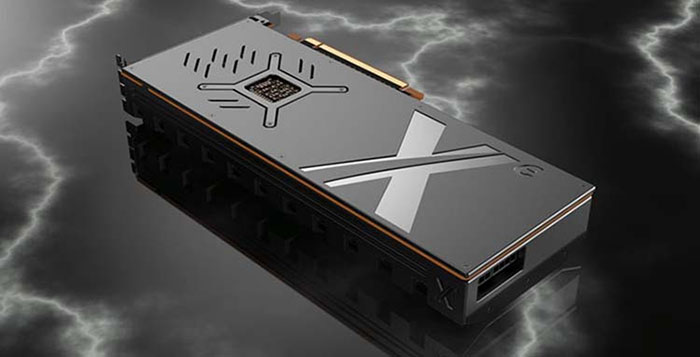 The overall plan is to capture high-volume price-points, to bring an affordable, good performing GPUs to the masses - "GPUs for everyone," says Koduri. He likens the strategy to AMD's positioning of the RX 480 / RX 580 under his tenure. Strategy will be necessarily about price, for Intel, until it can gain a strong user base etc.
Early Ice Lake benchmarks
The HEXUS editor penned an overview of the new Intel Ice Lake-based 10th Gen Core mobile CPUs yesterday to coincide with the launch. However, I note some sites are fortunate enough to get their hands on some test model laptops featuring these processors already.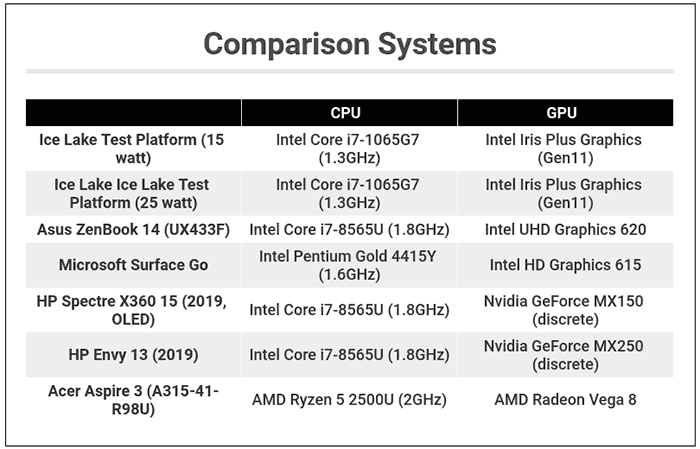 For example PCMag, which has compared a pair of Ice Lake test systems (15W, and 25W) against the likes of the Microsoft Surface Go (Pentium Gold 4415Y), the Asus ZenBook 14 (Core i7-8565U), and the Acer Aspire 3 (Ryzen 5 APU). As often is the case in laptop comparisons none of the results will be definitive, just indications, depending upon various factors like supporting hardware components.
Click to zoom charts
PCMag has run through quite a number of tests, and they are interesting to see. I've included a trio of the graphs but there are many more available through the gamut of apps, synthetic benchmarks and games. Overall the results seem to be quite impressive and might require AMD to strike back with new mobile APUs sooner rather than later - depending on the pricing of upcoming Ice Lake portables.